San Francisco Superior Court Hall of Justice Traffic Division Information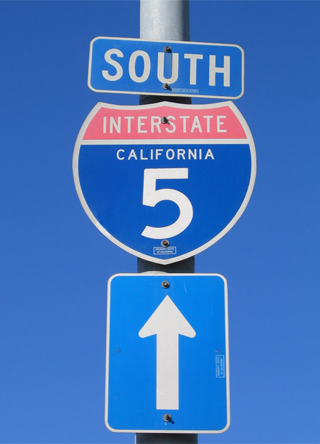 - question from 9/23/2020 by Cappy, filed under San Francisco Superior Court and San Francisco County
How to Do Traffic School for San Francisco Superior Court Traffic Tickets
Just chatted with SF Traffic Court with some questions. Sounds like I'm eligible for your traffic school but I want to make sure. I have concerns about eligibility, I cannot find the detailed list on the court website. I also am not sure the best contact info for the actual court for traffic tickets. And how do I formally request trafficschool? See the chat below i pasted for reference. Can you fill in the blanks for me about eligibility?
Start Chat Transcript Between Cappy and Traffic LC Agent - San Francisco Court
RE: traffic school process for speeding ticket
Note: The clerk cannot provide legal advice. Any information shared during this chat is not confidential.
Cappy 10:06
Hello how do i get the traffic school option for my speeding ticket?
Traffic LC Agent - San Francisco Court 10:07
Do you have the citation number on hand?
Cappy 10:07
No sorry but cop told me to go to traffi cshcool
Traffic LC Agent - San Francisco Court 10:08
Sure. Can I have your DL # in order to find the citation please.
Cappy 10:08
id rather not put the private info on the chat. is there just some general info?
Traffic LC Agent - San Francisco Court 10:11
What you can do, is go to our website - select pay citation, and add the traffic school option. You want to make sure you are eligible to take traffic school as well. You can also go to room 145, where they can assist you with a reduction of the fee form, plus traffic school.
Cappy 10:12
Ok thx. Us there a eligibility reuirement checklist
is there*
Traffic LC Agent - San Francisco Court 10:14
You can call our office and they can check if you are eligible for Traffic school, but that would require you giving your information over the phone for them to check. Or you can do it in person as well.
It also depends on the speed you were going.
Cappy 10:15
ok thsx again. i was 20 over. ALso i have CDL. Does that matter?
Traffic LC Agent - San Francisco Court 10:15
For example, if it is 3rd tier speed, you will be ineligible.
Yes. If you were pulled over in CA , you need a CA DL in order to take traffic school. But, that also depends on your eligibility, and the speed of the ticket.
Cappy 10:17
ok thx. so commercial drivers are ok to go to traffic shcool?
Traffic LC Agent - San Francisco Court 10:18
Yes, they are.
Cappy 10:18
cool. thx for your help. is 75 in 55 bad? or the 3 tier? i know it bad lol
Traffic LC Agent - San Francisco Court 10:20
Were you driving your own personal vehicle? or a Commercial vehicle at the time you were pulled over?
Cappy 10:20
my own car
Traffic LC Agent - San Francisco Court 10:21
Got it. With the speed you were going, you should be eligible for traffic school if you have not taken it within the past 18 months.
Once traffic school is complete, you will need to call a specific number informing them that you are a commercial driver and that you completed traffic school.
Cappy 10:21
Great thx again. Do you knwo that number?
Traffic LC Agent - San Francisco Court 10:21
One moment.
Driver's Safety Phone: 916 657 6452
You will need to call once traffic school is completed.
Cappy 10:24
Again thx so much. You really are helpful times 100
you deserve a raise!
Traffic LC Agent - San Francisco Court 10:24
No problem. Is there anything else I can help you with?
Cappy 10:24
no thx, you really answered it all i think. have a great day so surprised the court service is so good. you are awesome
TrafficSchool.com Says
Hello Cappy,
Thanks for contacting TrafficSchool.com for more information about the San Francisco Superior Court Traffic School and Traffic School Eligibility Requirements.
Here is the contact information for the SF Courthouse
Hall of Justice
850 Bryant St., Room 145
San Francisco, CA 94103
(415) 551- 8550
Posted Hours: 8:30 a.m. - 12:30 p.m. Monday - Friday (except Court holidays)
Traffic Division Website: https://www.sfsuperiorcourt.org/divisions/traffic
General Website for SF Superior Court: https://www.sfsuperiorcourt.org/
How do I request Traffic School? (information valid as of 9/23)
By the Due Date, you need to do three things:
1) Pay the full amount due on your traffic case
2) Pay an additional $52 fee to the court clerk
3) Ask the Court for Traffic School.
If the SF Court grants Traffic School and you complete Traffic School on time, you will keep a point off your driving record. Otherwise, the point will remain on your DMV record for 3 years from the Ticket Date and may raise the cost of your auto insurance.
How do I Confirm Eligibility for Traffic School
San Francisco Court clerks can grant traffic school requests if the following requirements are met:
1) You must currently have a valid California drivers license.
2) The violation on your traffic ticket must be an eligible CVC infraction. The infraction cannot be for more than 1 driving record point (2 point violations are not allowed, like excessive speeding of more than 25 mph over the speed limit). Most common infractions are for 1 point, such as speeding less than 25mph over, failure to stop as a stop sign, bad turn, etc.) Please note: tickets for seat belt violations, equipment violations, having no insurance are not eligible for traffic school.
3) You may not have already taken Traffic School for a previous ticket received within the last 18-months (1½ years). 18-month period is calculated by the dates on the citations, not the dates you took traffic school.
4) Your ticket must not be for a violation of CVC section 22406.5 regarding tank vehicles.
5) Your citation cannot be for drug or alcohol use or possession.
6) If you were cited while driving with a Commercial Class C Driver's License (CDL) but you were NOT driving a commercial vehicle at the time of the ticket, you may request Traffic School if you meet the other above eligibility requirements.
If you meet those 6 requirements above, you should be granted traffic school.
Also, we noticed in your chat that you hold a CDL. As the Court Clerk mentioned, please make sure that you contact the Driver's Safety Division AFTER you complete traffic school by calling (916) 657 6452.
We hope this information answers all of your questions, Cappy. Please let us know if we can assist you further, thank you!
-TrafficSchool.com
* This question and answer may have been modified to remove any identifying personal information of the person asking the question.
** The information contained within this FAQ is up to date as of 9/23/2020. We always recommend that you get the latest information available by contacting TrafficSchool.com, the DMV, or Court directly.
SEARCH MATCHED: CALIFORNIA COURTS HOW TO QUESTIONS for SAN FRANCISCO COUNTY and SAN FRANCISCO and SAN FRANCISCO SUPERIOR COURT on Saturday, March 25, 2023.
Similar Searches for San Francisco Superior Court and San Francisco County and San Francisco
Traffic School Answers Home
Ask a New Traffic School Question
No One Wants to Go to Traffic School, But You'll Love Our Online Traffic School and Defensive Driving.
Thousands of independent, verified reviews from real California Traffic School students
super easy
"Super easy to use website, very affordable and quick! I hope to never use a traffic school again in the future but if i do, i know i will be back to use this one."

~ Lina S. in California ~
inexpensive
"What a great find! Easy & Inexpensive. I like the options they offer for payment, very user friendly. Traffic School is a pain and this site made it really easy. Highly recommend this website."

~ Jane G. in Los Angeles ~
fast & easy
"Fast and easy. First time doing traffic school. This made everything so much easier. Thanks trafficschool.com."

~ Mark B. in Downey, CA ~