Accepted Traffic School for The Ventura County Superior Court
Same Day Traffic School is an approved online course to remove Right of Way tickets received by the Ventura County Superior Court. The online course is convenient for busy schedules. It is available 24 hours a day, 7 days a week. Anytime you feel like working on the course, just login. When you need to take a break, logout and it saves your place. You don't have to rearrange your schedule to go to a classroom and if decide to wait until the last minute to complete the course, no problem. We offer Rush Processing (additional fees will apply).

Same Day Traffic School in Ventura
Backpack, number 2 pencils, black or blue ink pens, spiral notebooks, 3-ring binders, college-ruled paper. Keep those supplies in your desk. When using Trafficschool.com's online course all you need is a computer and internet access. Use the program anytime because it's available 24 hours a day, 7 days week and since it's web-based, you can access the program wherever you are. That's right. You do not have to return to Ventura to take a class to remove your Right of Way ticket points. Just stay where you are and enjoy that 2nd cup of coffee while you take traffic school online.
Finish Your Traffic School In No Time
DON'T PANIC. We can help you meet your deadline. Same Day Traffic School was designed with the 'Wait Til The Last Minute' drivers in mind. You can take our course, complete it in less than a day and with rush processing, you can have your certificate processed within 1 business day. That means your certificate will be received by Ventura County Court in time to meet your due date and you won't have to worry about points being on your record. If you live anywhere in Oxnard, Port Hueneme, Santa Paula, Camarillo, Carpinteria, Fillmore, Moorpark, Santa Barbara, Thousand Oaks, Simi Valley, Westlake Village, Agoura Hills, Goleta, Malibu, and Isla Vista, don't hesitate to call us with any questions; we're here to help!

Right of Way Tickets Removed from Your California Driving Record
Two point moving violations are not eligible for traffic school. Most one point citations are. If you committed a traffic violation in Ventura, then you're in luck. Ventura County Court approves the Trafficschool.com course to remove most of those violations. It's an easy to use course and easy access once you register. No need to remember user names and passwords. Simply enter your email address and drivers license number and you're back in the course.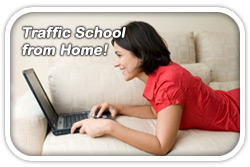 Can You Explain How Ventura County Traffic School Works?
What happens when you take traffic school online? With Same Day Traffic School, we strive to make earning your certificate of completion as easy and as trouble free as possible. That's why we pre-organized our course into 7 chapters with a quiz at the end of each chapter, and a final exam. We also let you download the reading material, so if you need to refer back to it while taking a quiz or the final exam, go ahead. It's okay. We want you to pass and we want to give you every possible way to do so. Feel free to check out our course if you received your ticket from the Ventura Hall of Justice.
Easy and Convenient Traffic School for Ventura Residents
Did you receive a ticket in an unavoidable situation? Did a child run into the middle of the street, chasing a ball? Was a dog standing in the middle of the street? Sometimes that happens. Good drivers receive tickets for situations they can't control. Same Day Traffic School is compassionate to your situation and our program is convenient for all types of schedules. We know that taking traffic school may not be your idea of a good time, but we put our best foot forward to get you through the process so you can remove those Right of Way points from your record. Our representatives are friendly, helpful and willing to assist you in any traffic citation situation. Feel free to contact our office if you have any questions or concerns regarding our online program and let's get your DMV record clean again.
---
Driving Links for Ventura Drivers

Searching for downloadable CA Department of Motor Vehicles applications and paperwork so you can beat the long lines at your local California DMV? Take a trip to DrivingLinks.com Online in Ventura County and get what you need quicker and easier. Download change drivers license applications, change your address online, order vehicle history reports, search Ventura County driving schools, and so much more.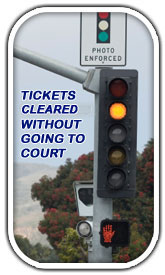 For Ventura County Drivers Looking For More
We offer more than just Ventura County TrafficSchool programs. TrafficSchool.com is also a top course provider for Ventura teenage drivers needing to complete DMV required driver's education. Furthermore, we have defensive driving classes that teach traffic safety skills and driving laws, and we also sell traffic safety DVDs and CDs like the highly in-demand "Rules of the Road". No matter where you live in Ventura, Oxnard, Port Hueneme, Santa Paula, Camarillo, Carpinteria, Fillmore, Moorpark, Santa Barbara, Thousand Oaks, Simi Valley, Westlake Village, Agoura Hills, Goleta, Malibu, and Isla Vista, we proudly provide the most complete set of traffic safety training materials Ventura drivers can find on the web.
The Best Traffic Schools in the Country
TrafficSchool.com is the nation's traffic ticket and defensive driving specialist. Drivers from Florida to California know that our online courses are of top quality and are always court or state approved. We also have online traffic programs for New York motorists, Arizona Motorists, and Texas licensed drivers. Whether you live in Ventura County, CA or beyond, let TrafficSchool.com be your first choice when you are searching for the best traffic schools.