The 1st DMV Approved Online Traffic School Course in Santa Clara County, CA
Now you can fix your traffic ticket with California's top Traffic School: TrafficSchool.com! We are Santa Clara DMV licensed and our homestudy traffic ticket course has become the FIRST DMV LICENSED online traffic school in the state. After successfully completing our DMV approved home study program, just send your completion certificate to the court and they will mask your traffic ticket from your public DMV driving record!
Santa Clara County DMV Accepted Traffic Violator Course
What should I do if I get a traffic ticket in San Jose? For the majority of non-criminal traffic tickets, the smart choice for handling your traffic citation is taking our Santa Clara County Court Accepted Traffic School Class Online. There are several reasons why going to traffic school online is the wise choice:
Taking traffic school allows you to stay home and you never have to go to court or talk to an attorney
Successful completion of an approved traffic school course in San Jose will remove points from your driving record and keep your insurance rates low.
Doing traffic school online is easy, fast, and reliable when you choose TrafficSchool.com, the nation's leader in online traffic school.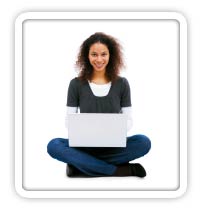 Need to Finish In a Hurry
When you receive a traffic citation in San Jose, the first thing you should do is read the citation, front and back, very carefully. Also, locate the court due date printed on your ticket. If you elect to go to traffic school to dismiss your ticket, this is the date you must complete your traffic school course by. If you have waited until the last minute and your court due date is just around the corner, TrafficSchool.com may still be able to help you dismiss your ticket in a timely manner. Besides our Santa Clara County Court accepted course being online and accessible instantly, we also offer a rush certificate processing option to help you meet your Santa Clara County Court deadline.
Santa Clara Cheap Traffic School Explained
What happens when you take traffic school online? With Santa Clara County Affordable Traffic School, we strive to make earning your certificate of completion as easy and as trouble free as possible. That's why we pre-organized our course into 7 chapters with a quiz at the end of each chapter, and a final exam. We also let you download the reading material, so if you need to refer back to it while taking a quiz or the final exam, go ahead. It's okay. We want you to pass and we want to give you every possible way to do so. Feel free to check out our course if you received your ticket from the Downtown Superior Court, San Jose.
Santa Clara County Approved
Santa Clara Low Cost Traffic School is an approved online course to remove speeding and red light tickets received by the Downtown Superior Court, San Jose. The online course is convenient for busy schedules. It is available 24 hours a day, 7 days a week. Anytime you feel like working on the course, just login. When you need to take a break, logout and it saves your place. You don't have to rearrange your schedule to go to a classroom and if you decide to wait until the last minute to complete the course, no problem. We offer Rush Processing (additional fees will apply).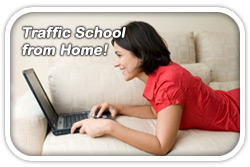 Santa Clara County Traffic School Eligibility
Did you receive a ticket in San Jose? Are you over the age of 18? Has it been 18 months since the last time you committed a traffic violation and took traffic school? You may be eligible to take the Trafficschool.com home study course. As long as your traffic violation is not a 2 point violation such as a DUI or driving with explosives, Santa Clara County Court will consider you and all Campbell, Cupertino, East Foothills, Fremont, Los Altos, Los Gatos, Milpitas, Mountain View, Newark, Palo Alto, Saratoga, Stanford, Los Altos Hills, Santa Clara, and Sunnyvale licensed drivers for traffic school.
Drop A Citation Issued in Santa Clara County
Removing points from your record (or masking your traffic ticket) for an illegal turn, excessive speed, or running a red traffic light citation that you received in San Jose sounds like a difficult task. When you think of the ways previous generations had to deal with Santa Clara County Court, you think of long, boring classrooms to keep your record clean. However, being the internet savvy individual that you are, you know that masking a traffic citation can be so much easier. Trafficschool.com makes it easy. With our program, once your online course is completed, our offices are immediately alerted and we'll process your certificate within 3 business days. Simple, fast and easy.
---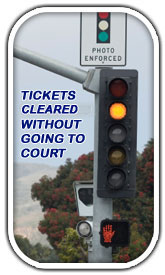 San Jose DMV Links & Resources

Looking for San Jose Department of Motor Vehicles information or need to download and print CADMV applications and forms from your home computer? At Driving Links in Santa Clara County, motorists in Campbell, Cupertino, East Foothills, Fremont, Los Altos, Los Gatos, Milpitas, Mountain View, Newark, Palo Alto, Saratoga, Stanford, Los Altos Hills, Santa Clara, and Sunnyvale can access all things automotive related like San Jose driving schools, traffic schools, vehicle records and more!
Not from San Jose, CA?
With TrafficSchool.com, access traffic safety resources to help you become a safer, better equipped driver. We offer traffic school for licensed drivers needing to mask a traffic ticket in Santa Clara County, defensive driving for motorists who need to learn safe driving techniques in Campbell, Cupertino, East Foothills, Fremont, Los Altos, Los Gatos, Milpitas, Mountain View, Newark, Palo Alto, Saratoga, Stanford, Los Altos Hills, Santa Clara, and Sunnyvale, and driver training DVDs and CD-ROMs to help teach San Jose drivers the rules of the road. For teen drivers, TrafficSchool.com has partnered with Drivers Ed Direct to provide San Jose DMV approved drivers ed classes that allow teens to earn a learners permit.