Marin County Traffic School Course
If you received a Turning ticket in San Rafael and you received permission from Marin County Court to attend traffic school, then Trafficschool.com is for you. Using the Trafficschool.com program, you will have access to your study materials, quizzes and final exam all day, every day. Once you complete the course, we will process your certificate at no additional charge.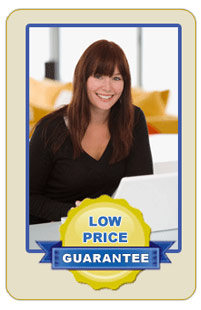 Mask a Ticket Issued in Marin County
Keeping Turning points off of your record is very important to keep your insurance rates down. Trafficschool.com is accepted by Marin County Superior Court (Marin County Superior Court) and will help keep points off your record if your ticket was received in San Rafael. Just imagine, you can keep your driving record clean, just by taking an online course that you can finish in less time than it takes to attend and complete a classroom course.
Turning Tickets Masked From Home
Went on vacation for a week, had a lovely time, and came home to remember that your Turning citation due date is this week. In a panic, you begin looking for a classroom course. None of the local schools are hosting a class prior to your due date so you feel stuck and bummed out that you may have to pay higher insurance rates. At this point you decide to go onto Facebook and post your vacation pics and there lies the answer to your prayers. You see the Trafficschool.com Facebook page. Once you login to the Trafficschool.com home page, you find that we can assist you with your last minute traffic school needs, with rush processing your certificate will be processed within one business day (of taking your final) and you can move through the course at your own pace. It's that easy.
Can Marin County Residents Go To Traffic School?
Popular Traffic School fulfills the 8 hour traffic school requirement to dismiss a Turning citations charged in San Rafael. Be sure to receive confirmation from the Marin County Court prior to signing up for the course. Without prior confirmation from the court, you may be at risk of the court denying your certificate of completion.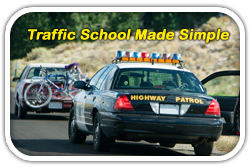 Accepted Traffic School for The Marin County Superior Court
Popular Traffic School's online course is DMV Licensed for Marin County Superior Court (Marin County Superior Court). If you commit a traffic violation and a receive a Turning ticket in San Rafael, contact our office right away to get started on the online program that will help you eliminate points from your DMV record. Have your court documents, drivers license and credit card ready when you register online or over the telephone.
Turning Violations and Other Traffic Citations
Most one-point traffic violations can be removed from a DMV history when the traffic violator takes traffic school. However, the Marin County Superior Court needs to give prior authorization to the driver, if the violation was committed in San Rafael. It is imperative not to take this situation lightly. Points on a driving record can jeopardize your driving privilege.
---
San Rafael DMV Locations, Online Forms, and More

When it comes to easy access to defensive driving in San Rafael and CA DMV resources online, there's one site on the web with all the driving resources you will ever need: DrivingLinks.com. It's your one stop shop for teen driving schools in Marin County, traffic school and defensive driving online, car insurance quotes, San Rafael DMV forms, applications, and driver handbooks, and much more.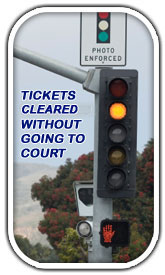 Traffic School, Driving School, Defensive Driving, and More
Are you an adult licensed driver in San Rafael looking for a traffic school? Are you a teen driver anywhere in Marin County looking to earn a drivers license? Or maybe you just need to refresh your driving safety skills and traffic law knowledge. TrafficSchool.com can help drivers in San Anselmo, Larkspur, Corte Madera, Mill Valley, Tiburon, Novato, San Pablo, Richmond, El Cerrito, Pinole, El Sobrante, Hercules, Albany, San Francisco, and Berkeley fulfill many, if not all of their traffic school needs.
Ticketed Outside of San Rafael?
The nationwide leader in internet traffic school, we offer online traffic school courses not only for Marin County licensed drivers, but also for many other drivers living outside of California. We have defensive driving school for New York, Texas, and Arizona, as well as traffic school for Florida traffic tickets. Search traffic school, defensive driving, and teen driving school courses for other states here: