County of Kern Superior Court - Metropolitan Division Bakersfield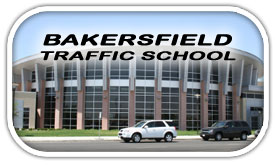 Within 2 weeks to a month after getting a traffic citation in Kern County, you should receive a mailed Courtesy Notice telling you:
Your fine amount (if applicable)
If a mandatory appearance is required
Your court appearance date and time (if a court appearance is required)
You should receive your Courtesy Notice at least 1½ weeks prior to your court appearance date. Important: If you should not receive a Courtesy Notice in the mail, you must appear in court on or before the appearance date given on your Kern County traffic citation.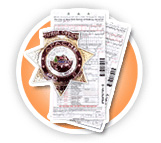 Bakersfield Traffic Court Location

Metropolitan Division Bakersfield
3131 Arrow St.
Bakersfield, CA 93308
(661) 868-2382
Eligibility for Traffic School in Bakersfield
You may be eligible to attend Traffic School online or in a Bakersfield classroom if you meet the following stated requirements:
You have not attended any traffic school within the last 18 month period (from your current citation date) to dismiss a moving violation.
You hold in your possession a valid driver's license.
Your traffic ticket, if for speeding over the limit, was not for 25+ mph over the speed limit.
Your Courtesy Notice does not require you to appear in court (by mandatory order)
Your ticket due date (see date written on ticket) is not past due.
The infraction was not in a vehicle that is of a commercial grade.
Traffic School in Bakersfield Overview
If you meet the above requirements and choose to attend Traffic School to dismiss your violation, you must complete the following steps in the order listed:
Pay bail amount and court admin fee to the Traffic Court of Bakersfield
Choose an licensed traffic school, such as TrafficSchool.com
Complete your selected approved Traffic School Course
Submit proof that you completed traffic school to the Kern County Court in Bakersfield
After the court receives proof of your course completion, your traffic case will be dismissed and the moving violation in question will be kept off your driving record.
---
Bakersfield Traffic School Program
If you received an Unsafe Maneuver ticket in Bakersfield and you received permission from Kern County Court to attend traffic school, then Trafficschool.com is for you. Using the Trafficschool.com program, you will have access to your study materials, quizzes and final exam all day, every day. Once you complete the course, we will process your certificate at no additional charge.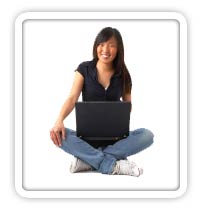 Easy Kern County Traffic School
Are you a student who received an Unsafe Maneuver ticket in Bakersfield and can't make time to do traffic school because most of your time is taken up by your college schedule? Trafficschool.com's program is convenient for the student on the go. You can complete the program from your home or remotely, as long as you have internet access. Use your computer or an Ipad. Our program is available when you are and you can work on it anywhere in Oildale, Lamont, Arvin, Shafter, Wasco, Taft, Delano, Tehachapi, Porterville, Lindsay, Corcoran, Tulare, California City, Exeter, and Farmersville.

Bakersfield Tickets Masked
Received an Unsafe Maneuver citation and need to prevent your DMV record from being tainted with points? Trafficschool.com Superior Court, County of Kern Accepted course can help keep your record clean with an easy and convenient online experience. Simply take the 7 chapter course, complete a quiz after each chapter and pass the final exam. We'll process your certificate and send it off to the appropriate recipient. Now you can relax, knowing that your record will not be touch with unwanted points.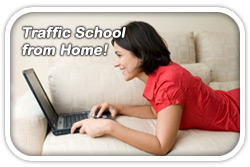 Accepted for the Superior Court, County of Kern
When you take the Trafficschool.com online course, you can feel confident knowing that we are DMV Licensed for Superior Court, County of Kern (Metropolitan Division Bakersfield). Once you complete our course, Unsafe Maneuver ticket will be removed from your DMV record. If you'd like, we can obtain your DMV record after you complete our course (some fees may apply) to ensure your traffic violation points have been removed. To begin our course, go to GET STARTED and register. It's that simple.
Speeding Ticket Traffic School with TrafficSchool.com
By choosing Trafficschool.com to dismiss your Unsafe Maneuver citation points from your DMV record, you won't have to step into a classroom to meet your requirements. That's right. You can save your gas, work at your own pace and feel good knowing that the online course you're taking is accepted by Kern County Court. You can even begin the course without having to make a payment right away. Just go to 'Get Started', register and begin. Your payment won't be due until right before you're ready to take the final exam.
---
Additional Driving Safety Information for Bakersfield Drivers
We offer more than just Kern County TrafficSchool programs. TrafficSchool.com is also a top course provider for Bakersfield teenage drivers needing to complete DMV required driver's education. Furthermore, we have defensive driving classes that teach traffic safety skills and driving laws, and we also sell traffic safety DVDs and CDs like the highly in-demand "Rules of the Road". No matter where you live in Bakersfield, Oildale, Lamont, Arvin, Shafter, Wasco, Taft, Delano, Tehachapi, Porterville, Lindsay, Corcoran, Tulare, California City, Exeter, and Farmersville, we proudly provide the most complete set of traffic safety training materials Bakersfield drivers can find on the web.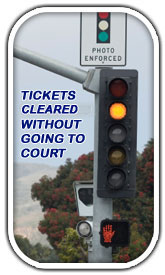 Bakersfield Drivers: Get CADMV, Drivers Education, Driver License Info, and More

Need to download CADMV forms, applications, or lookup general DMV information? At DrivingLinks.com in Kern County, drivers in Bakersfield can search all things driving related from DMV traffic school, car registration, Bakersfield, CA drivers education, and much more!
Cited for a Ticket Outside of Kern County?
TrafficSchool.com is the nation's traffic ticket and defensive driving specialist. Drivers from Florida to California know that our online courses are of top quality and are always court or state approved. We also have online traffic programs for New York motorists, Arizona Motorists, and Texas licensed drivers. Whether you live in Kern County, CA or beyond, let TrafficSchool.com be your first choice when you are searching for the best traffic schools.