Can My Speeding Ticket Be Dismissed
Not sure if your Speeding violation can be dismissed with traffic school? Most tickets received for common moving violations within Shasta County limits are eligible for traffic school, including but not limited to speeding tickets, lane change violations, red light tickets, and traffic sign violations. Also, the officer who cited you for your Redding traffic ticket should have told you if your ticket can be masked with traffic school. Carefully reading your courtesy notice from the court should also tell you if you have the option of enrolling in traffic school to avoid points on your record.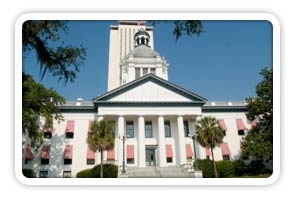 Redding Traffic School Class
Trafficschool.com is accepted for Shasta County Court. Using our program will help remove unwanted points from your DMV record. If you'd like, we can obtain a copy of your DMV record, 2 weeks after your traffic school due date. That way, you'll be able to see if the points from your record have been removed.
In a Rush?
It's Friday night and you can't wait to go out with your friends. As you fumble through your drawer, getting ready for a night out on the town, you come across the Speeding ticket you received from Shasta County Court. You panic because you forgot about it and the due date is Monday. Don't worry. You can still go out with your friends because Trafficschool.com can help you meet that last minute due date. With the rush processing option, once you complete the course and pass the final exam, we will send the certificate out on the next business day.

Dismissing Your Traffic Ticket in Redding
Eliminating points from your record for Speeding citations in Redding is what CA Traffic School specializes in. Students have been taking the Redding Courthouse accepted online traffic school course for over 16 years and have returned to us and referred friends and family to us because our course is easily accessible 24 hours a day, 7 days a week. Standard certificate processing is included; rush certificate processing is available to help you meet your due date.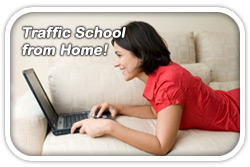 Am I Eligible for Traffic School in Redding?
If you received a Speeding citation, are over 18 years of age and it's been 18 months since you took traffic school the last time, then you may be eligible to take the CA Online Traffic School Course. This will help you avoid points on your record. Remember, prior to registering for the course, you need to receive permission from the Shasta County Superior Court (Redding Courthouse) if you received the ticket in Redding or Shasta Lake, Anderson, Red Bluff, Chico, Magalia, Paradise, Oroville, Arcata, Susanville, Fortuna, Eureka, Yuba City, Marysville, Ukiah, and South Yuba City.
Redding Defensive Driving Traffic School from Home
Living in Redding, with so many things to do and see, who has time to attend classroom traffic school? CA Traffic School offers an online course available 24 hours a day, 7 days a week to help you dismiss a Speeding ticket from your DMV record. You don't have to cancel your plans with your friends or give away those concert tickets. Just work on the course online and continue to enjoy your fun activities. Sign up today from your Redding home or anywhere in Shasta Lake, Anderson, Red Bluff, Chico, Magalia, Paradise, Oroville, Arcata, Susanville, Fortuna, Eureka, Yuba City, Marysville, Ukiah, and South Yuba City.
---
Traffic School, Driving School, Defensive Driving, and More
If you are a licensed driver or plan to become one in Shasta County, TrafficSchool.com can help you meet your goals. Depending on what you need, shop any of our products or services: internet traffic school, internet teen driving school, defensive driving online, and our online automotive store. Besides providing classes for Redding, California drivers, we also have classes for AZ, FL, NY, TX, and many other states throughout the nation.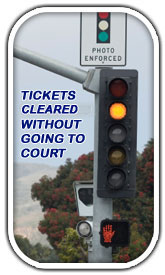 Redding Driving Help

Why wait in line at your local Shasta County DMV when you can get the most frequently downloaded DMV forms and DMV applications you need right online? At DrivingLinks.com in Shasta County, new drivers and mature drivers can help themselves to downloadable Redding DMV resources with just a few clicks of a mouse.
The Best Traffic Schools in the Country
The nationwide leader in internet traffic school, we offer online traffic school courses not only for Shasta County licensed drivers, but also for many other drivers living outside of California. We have defensive driving school for New York, Texas, and Arizona, as well as traffic school for Florida traffic tickets. Search traffic school, defensive driving, and teen driving school courses for other states here: