San Bernardino County Superior Court (Barstow District) Accepted Traffic School
Were you stopped by a peace officer for committing Speeding? Were you in Barstow when the violation was committed? Trafficschool.com is DMV Licensed for Barstow District and can help you work towards removing unwanted points from your DMV record.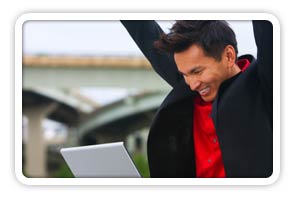 Can San Bernardino County Residents Go To Traffic School?
Are you over the age of 18? Did you receive a ticket for a Speeding? Were you in Barstow? Then you may be eligible to use Easy Traffic School Course to avoid points on your record. All you need is approval from the Barstow District, then you can visit the registration part of our website. Once you receive approval, just have your court papers and drivers license handy when you begin the registration process. No reason to attend a classroom course when you can take an online course in the comfort and convenience in your own home.
Need to Finish In a Hurry
You received a Speeding ticket in Barstow. Time kept moving closer and closer to your due date, so you requested an extension. Now the extension date is coming up and you're beginning to the feel the pressure of waiting until the last minute, but there's no need to be alarmed. Trafficschool.com is available 24 hours a day, 7 days a week to meet all due dates and if you're in a real time crunch, we offer rush processing.

Easy Traffic School in Barstow
Received a Speeding ticket in Barstow? Easy Traffic School strives to accommodate your needs. Not in the mood to read, no problem. Choose our 'READ ALONG' feature and have the course read to you.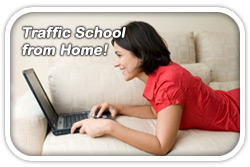 Fixing Speeding Violations With Barstow Traffic School
In order to take traffic school to mask a ticket from Barstow, it cannot be a 2 point violation. Some 2 point violations include: Reckless driving causing bodily injury, a DUI/causing bodily injury or death, a minor driving with a BAC of 0.05% or more and speeding at 100 mph or higher. However, if you committed a Speeding offense and in San Bernardino County, then you may be eligible to take the Trafficschool.com course and have your case dismissed.
Making Sense of San Bernardino County Traffic School Class
Easy Traffic School has one of the most simple registration processes ever. Our prompts will guide you through the registration process and lead you to the beginning of the course. Once you begin the course, you will be able to work through it at your own pace. If you need a break, simply log off and your place will be saved. Log back in and you can pick up where you left off. In no time, your Speeding ticket points will be a thing of the past.
---
Barstow Drivers: Get CADMV, Drivers Education, Driver License Info, and More

Looking for downloadable DMV forms so you can skip the lines at your local Barstow DMV? Go to DrivingLinks.com in San Bernardino County and find DMV forms and more: driving games, driving statistics, insurance quotes online, and driving schools in Barstow.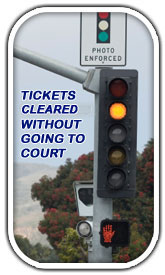 Not from California?
The nationwide leader in internet traffic school, we offer online traffic school courses not only for San Bernardino County licensed drivers, but also for many other drivers living outside of California. We have defensive driving school for New York, Texas, and Arizona, as well as traffic school for Florida traffic tickets. Search traffic school, defensive driving, and teen driving school courses for other states here:
Not from Barstow, CA?
If you are a licensed driver or plan to become one in San Bernardino County, TrafficSchool.com can help you meet your goals. Depending on what you need, shop any of our products or services: internet traffic school, internet teen driving school, defensive driving online, and our online automotive store. Besides providing classes for Barstow, California drivers, we also have classes for AZ, FL, NY, TX, and many other states throughout the nation.