The Easy Way to Mask Traffic Tickets in Los Angeles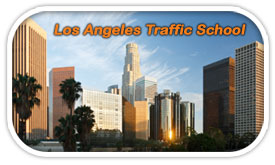 Need to remove points off your record from an Entering Railroad Unsafely citation and dread going to a classroom? Classroom traffic school belongs in the dark ages. New and improved traffic school is online and convenient. Affordable Traffic School is conveniently at your finger tips. That's right. You don't have to go to a classroom to complete traffic school. All you need is a computer, internet access and let your fingers do all of the typing. When it comes to traffic school in East Los Angeles, Huntington Park, Maywood, Walnut Park, Commerce, Bell, Glendale, South Pasadena, Monterey Park, South Gate, Cudahy, West Hollywood, Alhambra, Bell Gardens, and Westmont, we've got all the answers!
Accepted Traffic School for The Los Angeles County Superior Court (Airport Courthouse)
Affordable Traffic School's online course is DMV Licensed for Airport Courthouse. If you commit a traffic violation and a receive an Entering Railroad Unsafely ticket in Los Angeles, contact our office right away to get started on the online program that will help you eliminate points from your DMV record. Have your court documents, drivers license and credit card ready when you register online or over the telephone.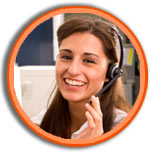 Affordable Traffic School Course in Los Angeles
Besides having an educational, easy to read, and fast online traffic school program, TrafficSchool.com's course is also the most convenient course you will find in Los Angeles County. With all of the course materials delivered to you over the internet, you don't have to leave your home to fulfill your traffic school requirement. In fact, you can do our course from any computer with Internet access. So even if you received your ticket in Los Angeles, you can complete the course from literally anywhere in the world where you can get online. Furthermore, you don't have to do the course all in one sitting. Save and logout as you need to and we'll save your work as you go. This will allow you to customize the work flow according to your schedule.
Need to Finish In a Hurry
It's very important to complete traffic school before your due date. Waiting until the last minute can jeopardize your driving privilege in many ways. One of the ways is when you let the due date pass. If this is the case, your Entering Railroad Unsafely ticket will stay on your record for a minimum of 3 years. Another way is you may be subject to a significant hike in your insurance premiums. Taking Affordable Traffic School course can help keep your premiums low as well as keeping your DMV record clean.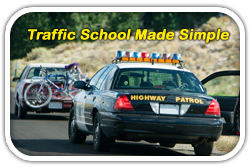 Entering Railroad Unsafely Tickets Masked in Los Angeles County
Removing Entering Railroad Unsafely ticket points is a simple process when you choose Affordable Traffic School. Our Los Angeles County Court accepted online program is available anytime you need it to be. All you need to do is register, complete all chapters, quizzes and a final exam. Once you pass the final exam your points will be discarded from your DMV record.
Los Angeles Traffic School Program
Trafficschool.com is the answer to removing points from your DMV record. After completing our online course, our office is notified immediately. Your completion certificate will be processed within 3 business days and electronically submitted to your Los Angeles County Court. We offer Rush Processing (additional rates apply) and we can even obtain your DMV records for a small charge.
---
Got a Ticket Outside of Los Angeles?
TrafficSchool.com is the nation's traffic ticket and defensive driving specialist. Drivers from Florida to California know that our online courses are of top quality and are always court or state approved. We also have online traffic programs for New York motorists, Arizona Motorists, and Texas licensed drivers. Whether you live in Los Angeles County, CA or beyond, let TrafficSchool.com be your first choice when you are searching for the best traffic schools.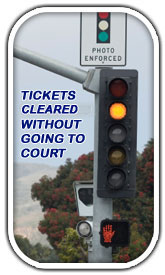 Driving Links for Los Angeles Drivers

When it comes to taking care of your DMV errands in Los Angeles, there's one site on the internet loaded with the DMV links and resources you need to skip the long lines and avoid the hassle of DMV inefficiencies: DrivingLinks.com. DrivingLinks.com is your #1 resource for drivers license renewals, finding traffic schools in Los Angeles, Los Angeles County defensive driving classes, and all things driving for residents in East Los Angeles, Huntington Park, Maywood, Walnut Park, Commerce, Bell, Glendale, South Pasadena, Monterey Park, South Gate, Cudahy, West Hollywood, Alhambra, Bell Gardens, and Westmont.
Not from Los Angeles, CA?
With TrafficSchool.com's online courses for Los Angeles residents, get access to driving safety resources to help you be the safest, most educated driver you can be. We provide traffic safety school for licensed motorists needing to drop a citation from their DMV record, defensive driving for those who need to refresh their driving knowledge and learn new driving saving techniques, and driver's education products to help teach young drivers traffic regulations and road rules. For drivers about to earn their driving privilege for the first time, TrafficSchool.com has teamed with DriversEdDirect.com to provide CA DMV approved online courses and driving games.