Lockport Defensive Driving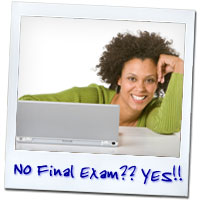 Clean up those pesky traffic violations, such as speeding, Passing improperly and many more when you register and complete our Point Reduction driving school. Our online course will help Niagara County residents reduce a total of up to 4 points from your official Lockport Department of Motor Vehicles driving record. You will also benefit from a 10% auto insurance discount for the next 3 years upon completion. It really is that simple!
Understanding The Niagara County Defensive Driving Course
So how does our Point Reduction class work? Once you complete the program, your Niagara County, New York DMV will be automatically notified on your behalf. The DMV will then make an entry on your driving record and it will reduce your driving record point total by up to four points.
Perks when completing our Niagara County Defensive Driver Class
For anyone residing in Lockport who has received a traffic violation in the state of New York can take advantage of our Niagara County Defensive Driving Point and Insurance Reduction course. In addition to lowering your insurance rates and reducing points from your Niagara County DMV Record, you can also complete this program on your own time, never compromising your schedule or comfort. Our course is 100% online, allowing you to log in and out at your convenience. Just to add to the benefits of our course, there is NO FINAL EXAM! We make completing easy!

Handling Lockport, New York Traffic Tickets
Improve your driving history today! Negative points from traffic violations can put a serious damper on your DMV Record, however with TrafficSchool.com's Point Reduction defensive driving program intended for licensed drivers residing in Niagara County, you can reduce up to 4 points simply by reading and reviewing some basic online material. You can complete this course all within the comfort of your Lockport home or office, never attending a physical classroom. Fully Approved and Acknowledged by the New York Department of Motor Vehicles, our Point Reduction course gives you the option of completing it all in one sitting or over the course of time, logging on and off at your leisure. You will never be required to take a final exam. We want Niagara County drivers to get the best possible defensive driving skills around, so enroll and complete our program and begin improving your record today!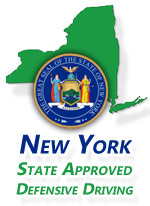 The Principal Value of Taking Point Reduction Defensive Driving
Our Point Reduction Defensive Driving Course was designed to bring awareness on the importance of obeying the rules and regulations of the road. Lockport drivers will learn how to maneuver under difficult situations, as well as avoid traffic violations, such as Passing improperly and more. Educating Niagara County motorists on the safety of driving.
Approved by the Department of Motor Vehicles in Niagara County
Lockport licensed drivers now have access to our top-notch Point Reduction Defensive Driving Course. Approved by Niagara County, and supported by The American Safety Council, Sponsoring Agency #029, you can now benefit from all that TrafficSchool.com has to offer.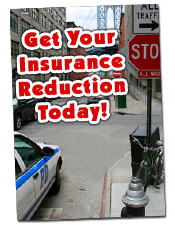 Driving Safety to the Max
Looking for more than just Defensive driving for your Lockport ticket or insurance reduction? TrafficSchool.com has it all: classes for seniors, courses for teenagers, supplemental driver safety DVDs, an online automotive store, Lockport car insurance quotes, and much much more. We even offer great money-saving classes for corporate fleet managers and passenger van operators. See all we have to offer:
Keep Driving Forward in Lockport
Save time when you go online! Lockport residents: Don't ever waste your time standing on line again. At DrivingLinks.com, you can access just about every Niagara County DMV form there is. Register your vehicle, Renew your license, even educate yourself on new driving related information that has occurred in Lockport. Simply click on DrivinLinks.com. It really is that easy!
Dismissing Speeding Tickets in States Outside of New York
Niagara County Drivers! Received a ticket outside of Lockport and don't know what to do? Well TrafficSchool.com is here to help! Our Point Reduction defensive driving school offers various programs for different types of drivers in several states, including California, Texas, Florida, Arizona, Tennessee, Idaho, Michigan, Missouri, and more. Select your state below and see what TrafficSchool.com can offer you :