No Final Exam to Take!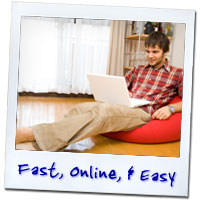 That's right, when you sign up for Web Elmira Defensive Driving class you will not be required to take a final examination. Just complete the short online lessons and answer simple multiple choice quizzes - that's all there is to it! There's no simpler traffic safety class in all of Chemung County.
Chemung County Defensive Driving
Yes! Get exactly what Elmira drivers need and want from their Web Defensive Driving Class. If you received a traffic citation in Chemung County, our online class can reduce 4 points from your official Elmira DMV driving record, helping you get rid of violations like speeding, Inadequate brakes, and so much more. To top it all off, you'll also earn your 10% auto insurance reduction for the next 3 years!
New York DMV Approved Course for Chemung County
No matter where you reside in Chemung County, our defensive driving program is approved by the NYS traffic courts. That means residents of Bancroft, Grand Central, Tuttle, Clemens Center, and Walnut can enjoy a 4-point reduction off of their New York DMV driving record. Also, use our web-based defensive driving class to receive a sizable discount on your automobile insurance premiums anywhere in Elmira. So if you live anywhere in Chemung County, you can enjoy all the benefits that our New York State Department of Motor Vehicles Approved PIRP (Sponsoring Agency #029) has to offer.

Specialized in reducing negative traffic points in Chemung County
Improve your driving history today! Negative points from traffic violations can put a serious damper on your DMV Record, however with TrafficSchool.com's Web defensive driving program intended for licensed drivers residing in Chemung County, you can reduce up to 4 points simply by reading and reviewing some basic online material. You can complete this course all within the comfort of your Elmira home or office, never attending a physical classroom. Fully Approved and Acknowledged by the New York Department of Motor Vehicles, our Web course gives you the option of completing it all in one sitting or over the course of time, logging on and off at your leisure. You will never be required to take a final exam. We want Chemung County drivers to get the best possible defensive driving skills around, so enroll and complete our program and begin improving your record today!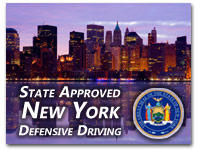 Approved by the State of New York
TrafficSchool.com has partnered with The American Safety Council, Sponsoring Agency #029, a leading New York traffic education provider. With our online defensive driving course, Chemung County residents get access to a top rated Web defensive driving program that is approved by the New York State DMV.
Web Defensive Driving Will Impact Your Life
TrafficSchool.com's Web Defensive Driving Course is a fundamental program, necessary for all licensed drivers in Elmira, NY. Unfortunately, countless accidents are caused each day. Let our Web course help Chemung County drivers prevent the unnecessary by educating you on the rules of the road and how you can avoid accidents, collisions and even traffic violations, such as Inadequate brakes and speeding. There really is no price tag on life. You can't buy it back. So Get Educated!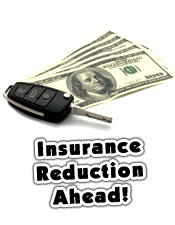 Classes for Drivers in California, Florida, Texas, and More!
Ticketed outside of Elmira, NY and don't need a Web defensive driving class from your home state? Don't let another state's traffic citation ruin your Chemung County driving record! Whether you're looking for online traffic school in New Jersey, an insurance reduction class in Delaware, or defensive driving in Virginia, we have an online class for you! We also offer courses for California, Texas, Florida, Arizona, Tennessee, Idaho, Michigan, Missouri, Nevada, North Dakota and other states :
Find Chemung County Driving Help & Your Elmira DMV
Need to look up some information from your Chemung County Department of Motor Vehicles? Or perhaps you desperately need a form urgently. Well, at DrivingLinks.com you can accomplish this and so much more. Drivers in Elmira can find all things driving related by accessing this site. Browse and download all available information, renew a license, even register your vehicle. Save time with us and never stand in those long lines again!
More than Just a Traffic School
TrafficSchool.com's Web defensive driving course does not just stop at reducing those high Elmira automobile insurance rates; we do so much more! Our Web program offers the best educational experience nationwide, with classes specifically equipped for first time drivers, senior drivers and even corporate fleet managers and passenger van operators. In addition to our supplemental driver safety DVDs, students can take advantage of our online automotive store. This truly is a school with many facets. Check it out now: