Improving driving records all throughout Chautauqua County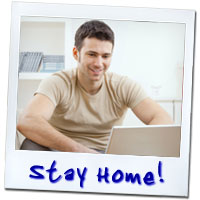 Don't let negative points tarnish your Chautauqua County DMV Record. We here at TrafficSchool.com are here to help you reduce those negative points earned from moving violations, including Fleeing the scene of an accident, among others and get you started on improving your history with your Jamestown, NY Department of Motor Vehicles today. With TrafficSchool.com, you can take our Online defensive driving course entirely from the comfort of your home or office, at your own speed and on your own time. You can complete this course all at once or over the course of several weeks. Not to mention, there is no final test required. TrafficSchool.com gives you the option to succeed. We want you to Succeed!
Defensive Driving for All of Jamestown
Our Online defensive driving program, which is approved by the NYS traffic courts are available to all drivers residing in Chautauqua County. That means that by enrolling in and successfully completing our New York State Point and Insurance Reduction course, which is Approved by the Department of Motor Vehicles (Sponsoring Agency #029) can earn residents of Washington, Flagg, Harrison, Mcdaniel, Foote, and Willard a discount on auto insurance premiums, as well as a 4-point reduction on their DMV driving record.
Fully Approved in Jamestown, NY
TrafficSchool.com has partnered with The American Safety Council, Sponsoring Agency #029, a leading New York traffic education provider. With our online defensive driving course, Chautauqua County residents get access to a top rated Online defensive driving program that is approved by the New York State DMV.

Our Online Defensive Driving Course & The Perks
Our Point and Insurance Reduction course, which is fully approved by the state of New York, allows Jamestown drivers who have received a traffic violation the opportunity to reduce points from their Chautauqua County DMV Record. Our Online Defensive Driving program is completed 100% online, wherever there is internet access. There is absolutely NO FINAL EXAM required in order to pass so in addition to reducing the cost of your car insurance premium, you will be able to complete this course with ease without the hassle of any tests. This course is designed for Chautauqua County drivers, such as yourself to successfully complete with as little worry as possible.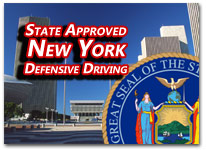 Jamestown Automobile Insurance Reduction
Chautauqua County drivers are saving hundreds of dollars each year when they successfully complete our Online Defensive Driving Course. With this traffic safety program, Jamestown drivers like yourself will earn a 10% reduction on your automobile premium for 3 years. That's 3 whole years of savings!
The Significance of Online Defensive Driving
Our Online Defensive Driving Course was designed to bring awareness on the importance of obeying the rules and regulations of the road. Jamestown drivers will learn how to maneuver under difficult situations, as well as avoid traffic violations, such as Fleeing the scene of an accident and more. Educating Chautauqua County motorists on the safety of driving.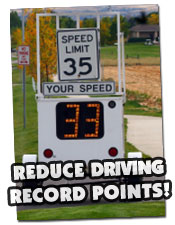 Got a Ticket While on Vacation?
In need of a Online defensive driving school? TrafficSchool.com offers several different court services that are available nationwide. So you don't have to be from Chautauqua County, NY to benefit from this course. We've designed a wide variety of traffic school classes in various locations, such as California, Arizona, Texas, New Jersey, Tennessee and much much more. Simply, click on your state below and find out all that TrafficSchool.com has to offer in your area:
Traffic School and So Much More
TrafficSchool.com's Online defensive driving course does not just stop at reducing those high Jamestown automobile insurance rates; we do so much more! Our Online program offers the best educational experience nationwide, with classes specifically equipped for first time drivers, senior drivers and even corporate fleet managers and passenger van operators. In addition to our supplemental driver safety DVDs, students can take advantage of our online automotive store. This truly is a school with many facets. Check it out now:
Driving Links for Jamestown Drivers
Want to lookup, browse, or download Jamestown DMV forms or NYDMV driver handbooks for motorcycles, commercial vehicles, and teen drivers? At NY Driving Links, drivers in Chautauqua County can find all things car, truck, and driving related from auto insurance, driver license renewal, NY driver's ed, and more!