Dallas County Municipal Court Defensive Driving Courses
According to the Official Dallas County Website, you have the right to successfully complete a driving safety course if you were charged with:
Failure to obey warning signs under Transportation Code § 472.022
A misdemeanor traffic offense under Subtitle C, Title 7, Transportation Code, or operation of a motor vehicle by a minor under Transpiration Code § 729.001 (a)(3)
You may NOT take a driver safety course in Dallas, Texas if:
Your violation was for parking or a violation of insurance
You hold a commercial license
You have already taken a course within 12 months of the date of this citation
You have been charged with a serious traffic violation
You have been charged with speeding 25 mph or more over the posted speed limit
You failed to remain at an accident scene
You failed to give information and render aid
Your offense was in a construction zone or maintenance work zone when workers were present
Your ticket was for passing a school bus loading or unloading children
To request a driving course in Dallas County, TX
Sign your traffic citation and make a plea of guilty (or no contest).
Mail BEFORE the answer date listed on the front of your traffic citation.
If you choose the option of defensive driving to have your citation dismissed, it is not necessary to pay the entire fine.
For complete defensive driving citation fees and to read more detailed eligibility requirements, we strongly suggest you visit the Official Dallas County Web Site.
Dallas County Court Locations
See your traffic citation to figure out what court you have been assigned to. This is the court where you will mail your defensive driving school request. Here is a list of Dallas County Courts:
South Dallas Govt. Ctr.
7201 S. Polk
Dallas, TX 75232
Lancaster Sub-Courthouse
107 Texas Street
Lancaster, TX 75146
Garland Office
140 N. Garland Avenue
Garland, TX 75040
Mesquite Office
823 N. Galloway
Mesquite, TX 75149
East Dallas Govt. Ctr.
3443 St. Francis
Dallas, TX 75228
Richardson Office
1411 West Beltline Road
Richardson, TX 75080
North Dallas Govt. Ctr.
10056 Marsh Lane
Dallas, TX 75229
Grand Prairie Office
630 W. Main Street
Grand Prairie, TX 75050
Irving Office
841 W. Irving Blvd.
Irving, TX 75060
Beckley Courthouse
410 S. Beckley Avenue
Dallas, TX 75203
Beckley Courthouse
410 S. Beckley Avenue
Dallas, TX 75203
---
Am I Eligible to Take Defensive Driving in Dallas County?
You can register for the Texas Approved Defensive Driving Course after Dallas County Court gives you permission to complete the course to remove the Failure to Yield - Yield Sign off of your driving record. Registering is simple. It can be done online or over the telephone. Have your Texas drivers license and court documents ready when you register. You will also need your address in Dallas so we will know where to send your certificate of completion.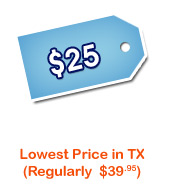 Online Dallas, Texas Defensive Driving
If you committed Failure to Yield - Yield Sign in Dallas, you may be eligible to dismiss the points off of your record by completing an online defensive driving course. With the Texas Online Defensive Driving Course, you're only 6 hours away from having a certificate processed. Once it's processed, it will be sent out to you on the next business day.
Need Your Completion Certificates In a Hurry?
Forgot to complete a defensive driving course when you first received your ticket and now your due date is almost here? No problem. With Dallas Defensive Driving Course, you can have the course completed and the certificate sent to you just in time. If you live in Dallas County, just contact our office and we'll take care of everything. All you need to do is dedicate 6 hours of your time to the course. Once it's complete we take over and do our part on getting the certificate to you right away.

How To Complete Your Texas Approved Defensive Driving School
Looking for a way to lower your car insurance rates in Highland Park, University Park, Irving, Balch Springs, Duncanville, Farmers Branch, Mesquite, Grand Prairie, Richardson, Addison, Carrollton, Garland, Lancaster, DeSoto, and Rowlett? Completing the Texas Online Defensive Driving course can help you lower your insurance rates by up to 10%. All you need to do is register with Texas Online Defensive Driving Course website (e.g. name, email address, home address, phone number, drivers license number, etc). Next, complete 6 sections and pass the final exam. Then, we will mail your certificate of completion to you. Lastly, you will contact your insurance company.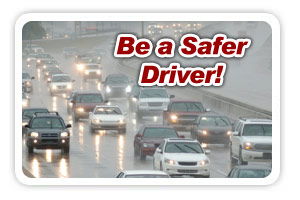 Texas Approved Defensive Driving in Dallas County
Received a Failure to Yield - Yield Sign ticket in Texas, but live in another state? No problem. Work on the Texas Approved Online Defensive Driving program from your home. You'll want to complete it as soon as possible because we will send your certificate to your home address and you'll need to make arrangements on getting your ticket and fees to the court. We offer FedEx and rush processing to assist you if you feel you completed the course too close to your deadline.
Texas Education Agency Approved Defensive Driving for Dallas
Texas Approved Defensive Driving Course is the website where you will receive a quality education for a reasonable price. Since we are TEA approved, the tuition is regulated. You will not pay more than $35, but can pay as low as $25, depending the court and your eligibility. If you're seeking to receive your completion certificate in a hurry, we can offer rush processing and FedEx delivery (additional fees will apply).
---
Driving Resources for Dallas County Drivers

Why wait in long lines at your local Dallas, TX DPS when you can access the most requested DPS forms and applications online for download? You hear right; at DrivingLinks.com in Dallas, TX, new drivers as well as long-time drivers can help themselves to Dallas motor vehicle resources with just a few clicks of their mouse button.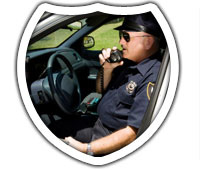 Not from Dallas County? We Can Help You Anywhere in Texas!
Whether you were ticketed for tailgating, swerving, or you committed a costly Failure to Yield - Yield Sign infraction; you don't have to let your Dallas DPS record suffer. Have the ticket dismissed and earn an insurance discount while you're at it! The best part? Our online TEA approved defensive driving program only costs $25 - the LOWEST prices allowed in all of Dallas County! Not from Dallas County? No worries, our courses are approved state-wide and can be completed for any eligible violation earned in Texas.
Dallas Driving School
With Virtual Drive of Texas and Driver Ed in a Box, your teenager will get better quality driver's ed for less than the cost of an expensive commercial driving school. Depending on the program you choose, you will be equipped with everything you need to lead a successful Parent Taught Drivers Education curriculum in Dallas. Completion certificate included.