San Antonio Municipal Court - Defensive Driving
In San Antonio, you are eligible for our Driver's Safety Course if:
You have a valid Texas driver's license
You have not taken a defensive driving class within the last year (12 months)
You are not already taking a defensive driving course for another traffic violation in the State of TX.
You do not have a Commercial Driver's License (CDL)
Please Note: Persons under the age of 17 MUST appear in traffic court with a parent or guardian.
Requesting Defensive Driving in San Antonio, Texas (Bexar County)
Though you can TAKE defensive driving online, you may not REQUEST defensive driving online; you MUST request defensive driving school by mail. Make sure your request is received by the court BEFORE your scheduled appearance date. Once you are approved by the San Antonio Municipal Court for driving school, you will receive a confirmation letter back in the mail, along with detailed instructions with how to proceed. Make sure you receive approval confirmation from the court before starting your online course.
Visit the Official Website of the City of San Antonio Municipal Court for updated instructions explaining how to request defensive driving school.
City of San Antonio Municipal Court Location
City of San Antonio Municipal Court
Office of the Presiding Judge
401 S. Frio St., Rm. 201
San Antonio, Texas 78207
---
Bexar County Insurance Discounts
Live or work in San Antonio? Searching for lower cost insurance rates? You can stop searching now. When you complete the Texas Online Defensive Driving course, you will receive 2 certificates; one for the court and one for your insurance company. When you submit the certificate to the insurance company, this qualifies you to receive lower insurance rates with most insurance companies throughout Texas. All you need to do is contact your insurance company to confirm they participate with the 10% discount.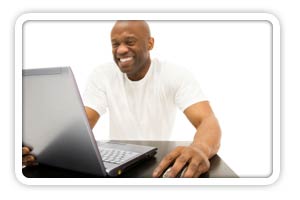 How To Dismiss My Disregard Posted Sign Ticket
To remove points on your record for Disregard Posted Sign ticket committed in Kirby, Leon Valley, Converse, Live Oak, Universal City, Schertz, New Braunfels, Pleasanton, Seguin, Canyon Lake, Hondo, San Marcos, Kyle, Kerrville, and Lockhart, all you need to do is complete the Texas Online Defensive Driving Course. To enroll and begin the course, make sure you have the following information: your drivers license, court documents and credit card. Once you complete the enrollment process, you can start the process that will help clear your record.
Am I Allowed To Take Defensive Driving in San Antonio To Dismiss a Ticket?
You can register for the Texas Education Agency Approved Defensive Driving Course after Bexar County Court gives you permission to complete the course to remove the Disregard Posted Sign off of your driving record. Registering is simple. It can be done online or over the telephone. Have your Texas drivers license and court documents ready when you register. You will also need your address in San Antonio so we will know where to send your certificate of completion.

Online San Antonio, Texas Defensive Driving
Getting your San Antonio traffic violation dismissed by the court and keeping your insurance rates low have never been this easy and affordable! Our online, Bexar County Approved Defensive Driving program can be completed completely over the internet in just hours. And at just $25, it's the cheapest price allowed for a San Antonio Defensive Driving Program under Texas DPS law.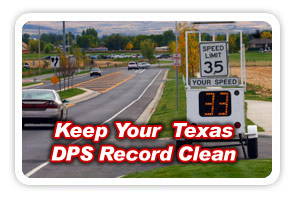 Fix Your San Antonio Traffic Ticket
Fixing a ticket you received in San Antonio can be a snap! Completing the San Antonio online defensive driving course is the most agenda-friendly way there is. With 24 hour a day, 7 days a week customer support, you can whiz through the 6 chapters, long before your completion date. Since the course is TE approved, you know you're receiving a course that meets specific standards and is not overpriced due to the TEA regulations on course tuition.
Texas TEA Approved for San Antonio
Texas Education Agency Approved Defensive Driving Course is the website where you will receive a quality education for a reasonable price. Since we are TEA approved, the tuition is regulated. You will not pay more than $35, but can pay as low as $25, depending the court and your eligibility. If you're seeking to receive your completion certificate in a hurry, we can offer rush processing and FedEx delivery (additional fees will apply).
---
Caught Speeding Outside of Bexar County?
Whether you were ticketed for tailgating, swerving, or you committed a costly Disregard Posted Sign infraction; you don't have to let your San Antonio DPS record suffer. Have the ticket dismissed and earn an insurance discount while you're at it! The best part? Our online TEA approved defensive driving program only costs $25 - the LOWEST prices allowed in all of Bexar County! Not from Bexar County? No worries, our courses are approved state-wide and can be completed for any eligible violation earned in Texas.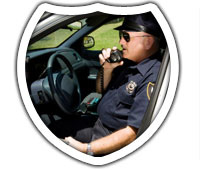 Texas Driver Ed in a Box and Virtual Drive | San Antonio Parent Taught Drivers Ed
Get the best parent taught drivers education in San Antonio, TX when you choose one of our quality and affordable drivers education programs: Texas Driver Ed in a Box or Virtual Drive of Texas. All educational materials are delivered to your home and you can get started right away. Parents love the control they have over their child's drivers training, not to mention that all material is approved by the Texas Department of Public Safety as a Parent Taught Driver Ed Course.
Driving Resources for San Antonio Motorists

Searching for TX Department of Public Safety applications and paperwork you can print online, letting you beat the tiresome lines at your local Texas DPS in San Antonio? Take a virtual trip to DrivingLinks.com Online in Bexar County and find what you need painlessly. Download change of address forms, driver's license applications, look up vehicle information, order CARFAX reports, search San Antonio driving schools, and even more.