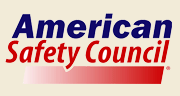 TrafficSchool.com, together with the distinguished American Safety Council, is proud to bring you a top quality internet class designed specifically for licensed drivers throughout the state of Idaho.
Idaho Defensive Driving Details
This is a 6-hour online course that you may complete all at once or in sections. Log on and off as many times as you want, we save your work along the way.
You can take the course at your own convenience, whenever you want: our program is available online 24 hours a day, 7 days a week.
After finishing the course, a certificate of completion will be issued to your home address, which will document that you have completed the Idaho Approved Course.
In order to receive the point reduction on your driving record, you must mail a copy of your certificate of completion to Driver Services at:
Driver Services
Attn: Suspension Unit
P.O. Box 7129
Boise, ID 83707
Idaho Driving Laws
Learning and re-learning the Idaho rules of the road continues to be one of the largest benefits of taking our course. You'll brush up on some old laws, learn some new laws, and pick up some defensive driving skills along the way.