Fewer Points. Lower Premium Rates!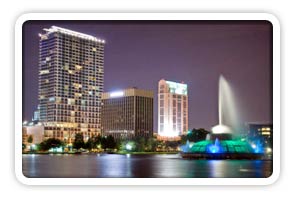 The knowledge and skills that you will receive from this Stay Home traffic school is matched by none. You will without a doubt become a much better driver in addition to a lower automobile rate by reducing the points on your Palm Beach County DHSMV driving record upon successful completion of our course.
Let Your Old Driving Record Be a Thing of the Past!
Let our Florida state approved traffic school help you with those Running Traffic Light Violations points that have made their way to your West Palm Beach DHSMV record. Our Stay Home course will not only reduce the amount of points accrued on your official driving record, but you'll be well on your way to a new and improved you!
Traffic School Made Easy
Driving all around Lake Worth, Lantana, Delray Beach, Boynton Beach, Wellington, Riviera Beach, and Palm Springs and still no luck in finding the right traffic school for you? Well look no further and stop driving because our Stay Home traffic school course is waiting for you back at your West Palm Beach home! As long as you have internet access, you can take our course anywhere you please, logging on and off, entirely at your own pace. There really is no simpler traffic school in all of Palm Beach County.

TrafficSchool.com: Florida's Premiere Traffic School. Palm Beach County residents have the opportunity to complete this Stay Home 4 hour program to satisfy basic driver improvement needs (BDI), as well as traffic ticket dismissal requirements ordered by the court or Florida DHSMV. All course material is read and completed online, giving you complete freedom and flexibility to begin and end when you please. Convenient and Hassle-Free!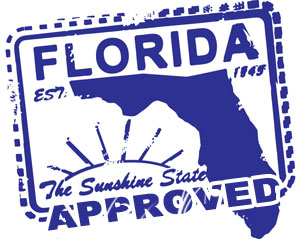 TrafficSchool.com's Stay Home basic driver improvement course not only satisfies the requirements mandated by the court, but it is also convenient and secure, allowing flexibility and comfort in the process. Along with the traffic collision program, or better yet known as the TCAC course, Palm Beach County residents are able to complete these Stay Home classes once every 12 months, up to five times.
The Necessary Proof
The proof is in your completion certificate that will be delivered to your court electronically once your course has come to an end. If you've waited to the last minute, don't fret! We have a rush processing option to help get your Palm Beach County DHSMV approved certificate to the court as quickly as possible.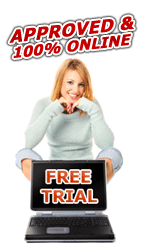 6-Hour Driver Improvement Course for Seniors!
More than just your average traffic school. We've got your savings too! Drivers (55+) now have a high-quality home study accident prevention course that can be taken from the comfort of your own home. Fully approved by the Palm Beach County DHSMV, this Stay Home course is what smart drivers in West Palm Beach, Florida are taking in order to improve driving skills, as well as the 3 years of automobile insurance reduction you will receive.
West Palm Beach'S Top Resource Site for Drivers
Got questions? Let DrivingLinks.com help you answer them. Your first stop for all the latest DMV news and most up to date driving education resources in all of Palm Beach County. Gain access to various downloadable DMV forms, traffic school locations, insurance quotes and more.
Let DriversEdDirect.com Help First Time Drivers Like You!
It is mandatory that all first time drivers in Florida comply with the requirements instituted by the Palm Beach County Department of Highway Safety & Motor Vehicles, which states that in order to apply for your driver's license, a Drug Alcohol Traffic Awareness or DATA course must first be completed, followed by the actual Learner's Permit Examination. Well lucky for you, we offer both of the services! Low cost and highly effective, there is absolutely no way you can leave this course unprepared. All material is found and completed online, giving you 100% flexibility and convenience. In addition to meeting all the necessary fulfillments of your Traffic Law and Substance Abuse Education, this course will also educate you on the fundamentals of becoming a really great driver. Don't wait. Check us out today!