The Necessary Proof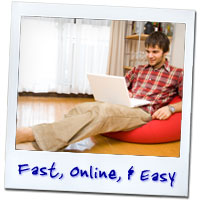 The proof and confirmation you need is all in the Certificate! Once you successfully complete TrafficSchool.com's Fast and Cheap course, an official certificate will be issued to you through the mail. Deadline quickly approaching? Check out our rushed delivery options available to suit your needs.
Sarasota Traffic School Course
Florida Sarasota County drivers: Need a 4, 8 or 12 hour traffic school course? Well look no further! Our Fast and Cheap program offers this and so much more. With the option to save and log off at anytime, this Fast and Cheap course gives Sarasota residents the convenience of completing traffic school when your schedule allows. Not to mention, you can take the entire course all from your North Port, South Venice, Sarasota Springs, Palmetto, and Saint Petersburg home or office.
Keep The Cost of Your Insurance Down!
Becoming a much better driver is essential in today's world. Not to mention, a better driver leads to a cleaner driving record, which can lead to lower car insurance. Yes, you're seeing correctly! TrafficSchool.com can help you reduce your car insurance payment after successfully completing our Fast and Cheap program. Ask us how!

Simply Designed With You in Mind!
Not too computer savvy? That's ok! This Fast and Cheap course was designed for everyone; from the beginner to the expert. 7 course sections and a final exam at the end and consider yourself done!

TrafficSchool.com: Fast and Cheap BDI & TCAC Courses
Sarasota County drivers who haven't already completed a BDI or TCAC course, which are both courses that meet the requirements of the court and Department of Highway Safety and Motor vehicles can enroll and complete our safe and secure Fast and Cheap program. Not only will residents of North Port, South Venice, Sarasota Springs, Palmetto, and Saint Petersburg have the opportunity of keeping points from your Sarasota County DHSMV driving record, but you will enjoy the convenience and comfort of this online class.
Program Details: 4 hours of valuable information completed entirely online. Fully approved by the Sarasota County court and Department of Highway Safety & Motor Vehicles, Florida drivers are able to meet the needs required for traffic ticket dismissal and/or basic driver improvement.

Senior Citizens: The Perfect Driver Course for You!
Who wouldn't want 3 full years of automobile insurance discounts? We don't know anyone either. TrafficSchool.com has put together a 6-hour course specifically for senior citizen drivers (55+) who are in need of sharpening up their driving skills, or even looking to brush up on all the latest Sarasota County DHSMV laws and regulations. Upon successful completion of this Fast and Cheap course, you will receive a discount with your Sarasota car insurer.
Complete the Necessary Steps To Getting Your License
TrafficSchool.com has partnered up with DriversEdDirect.com to bring you the highest quality Florida first time driver education course, otherwise known as the Drug Alcohol Traffic Awareness (DATA) program. Fully approved by the Sarasota County Department of Highway Safety & Motor Vehicles, all Florida residents looking to obtain their driver's license for the very first time must complete this course. The entire course, which is completed online will introduce you to the effects of drug and alcohol on your ability to drive, introduce you to safe driving techniques and prepare you to apply for your driver's license. Upon completion of this course you will have satisfied your permit exam requirement, as well as meet your Traffic Law and Substance Abuse Education fulfillments.
Sarasota'S Top Resource Site for Drivers
DrivingLinks.com has all the resources you need relating to anything driving. A vast array of information is waiting for you with just one click of your mouse. Access DMV forms, get important information on Sarasota County driving schools, Driving During Restricted Hours ticket dismissal inquiries and so much more.