Proof: Certificate of Completion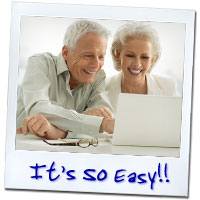 The proof is in your completion certificate that will be delivered to you via mail once your course has come to an end. If you've waited to the last minute, don't fret! We have several delivery options to help you get your Martin County DHSMV approved certificate as quickly as possible.
Next Step to a Cleaner Driving Record
Let our Florida state approved traffic school help you with those Driving In The Wrong Direction points that have made their way to your Stuart DHSMV record. Our Simple course will not only reduce the amount of points accrued on your official driving record, but you'll be well on your way to a new and improved you!
Stuart Traffic School Classes
A course to suit your needs. 4-Hour (BDI/TCAC), 8-Hour Intermediary, or 12-Hour ADI? No problem, we got them all for the regions Port Saint Lucie, Hobe Sound, Fort Pierce, Jupiter, Riviera Beach, Royal Palm Beach, Vero Beach, and Century Village. With TrafficSchool.com's Simple program, Stuart drivers are offered a variety of courses that will help improve your Martin County DHSMV driving record. All of our courses are safe, secure and most importantly, convenient! 100% online and taken at your leisure, on your own time and completely at your desired pace. To top it off, upon successful completion you'll receive a discount towards your automobile insurance! Check us out, along with a few of our other courses including Mature Drivers and Teen Drivers Education.

Go to Traffic School from Anywhere
With TrafficSchool.com's Simple course, Stuart drivers are given the luxury to fulfill their Martin County DHSMV or court-ordered traffic ticket dismissals from the comfort of their own home. You'll never have to drive to a classroom. Simply login to your course from anywhere there is internet access and be well on your way to successfully completing your Driving In The Wrong Direction course.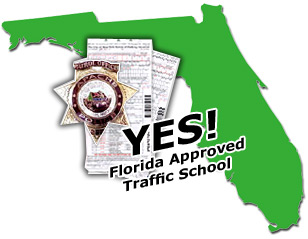 User-Friendly & Easy Navigation!
Simple enough for the most novice computer user, yet thorough and informative for all. 7 sections of vital reading material prepares you for the final exam at the end. Our open-book policy allows you to re-visit and retain information for clarity. Our goal is for you to succeed!
4 Hour Program: A Florida traffic school you can complete online! Approved by the Martin County Department of Highway Safety and Motor Vehicles, this course takes care of all the necessary requirements needed to fulfill ticket dismissals and basic driver improvement. Absolutely no hidden fees!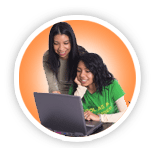 Complete the Necessary Steps To Getting Your License
TrafficSchool.com has been providing top-notch traffic school help to Stuart drivers for many years. Let our sister company, DriversEdDirect.com, help first time Florida drivers too! For anyone looking to obtain their driver's license in the state of Florida, you must complete the Drug Alcohol Traffic Awareness course, which is ordered by the Martin County DHSMV and offered by us entirely online. By taking our DATA course, you will get up to date facts and the latest Department of Highway Safety & Motor Vehicles information, as well as thorough knowledge on road rules and regulations. We even offer the Learner's permit Written Exam online as well. Simply complete our DATA and Learner's Permit exam program and you're ready to apply for your driver's license.
Traffic School for Seasoned Drivers (55 years & older)
Be on your way to becoming a better driver with a much healthier piggybank. When seniors enroll in our Simple course, not only are you receiving all of the latest updates on new laws and regulations implemented by your Martin County DHSMV, but you will also earn big savings on your car insurance for 3 whole years! Simply, register and complete this 6-hour driver improvement course and begin your journey today. Guaranteed to enrich your life...and your wallet. Enroll Now!
DrivingLinks.com: Your Driving Resource Center
Get all the information you need without leaving the comfort of your home. Simply click on DrivingLinks.com and gain access to important information from your Martin County Department of Motor Vehicles, in addition to driver's education resources, traffic school help, new driving laws, and so much more.