Traffic School on the Go!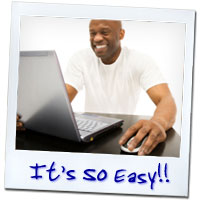 Virtually from anywhere there is internet, Flagler County residents can access TrafficSchool.com's One Day course. Read all material, take quizzes, complete the final, 100% Online! Never jeopardize your comfort with us. In addition to the convenience that you'll enjoy, this course is also completed at your own pace and on your own time. What more can you ask for from a traffic school?
Proof: Certificate of Completion
Upon your successful completion of the course, your DHSMV Approved Certificate, which serves as your confirmation will be issued to you via mail. Overnight and second-day delivery options are also available upon your request for an additional fee.
Fewer Points. Lower Premium Rates!
Driving with a tainted record can negatively affect your automobile premiums in many ways; one being the cost. Let TrafficSchool.com drive down the cost of your insurance rate by reducing the Passing Improperly points on your Flagler County driving history when you successfully complete the program, thus saving you money on your car insurance.

Palm Coast Traffic School
Yes! You've found Florida's One Day Traffic School leader! Our courses can be taken at your convenience and pace, from your home in Palm Coast, no matter what neighborhood you live in: Holly Hill, Daytona Beach, Port Orange, De Land, New Smyrna Beach, Edgewater, Deltona, and Lakeside. Login as many times as you want, finish in a few hours or a few months, it's up to you! We offer all the courses Flagler County drivers need: 4-Hour Course (BDI/TCAC), 8-Hour Intermediary Course, 12-Hour ADI Course, Mature Drivers Course, & Teen Drivers Ed course.

Driving Better With a Cleaner Record
Got ticketed in Florida? Need to remove Passing Improperly points from your official driving record? Then our Florida Traffic School program is ideal for you. Complete our state approved course and have those negative points erased!
So Much More With TrafficSchool.com
Satisfy your requirements mandated by the court and/or your Flagler County DHSMV. Reduce those negative points that are keeping you from a much better driving record. Lower your automobile premium rate. Brush up on existing Florida laws, while learning new ones. All while gaining pertinent and valuable information that will make you that much better of a defensive driver. Flagler County residents can surely benefit from our Passing Improperly course. You can't go wrong with this school!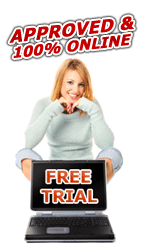 Complete Your First Time Driver Requirements With DriversEdDirect.com
Take your Learners Permit Exam Online and you're one step closer to becoming a licensed driver! By enrolling in and completing DriversEdDirect.com's Florida Drug Alcohol Traffic Awareness (DATA) program, you are fulfilling your prerequisites mandated by your Flagler County DHSMV in order to obtain a legal driving license. Meet your Traffic Law and Substance Abuse Education requirements while learning some of the best defensive driving techniques around. Become educated on new and pre-existing laws and regulations implemented by your Flagler County DHSMV in addition to completing your written permit before applying for your official license.
A Traffic School Just for Seniors!
Licensed drivers 55 years and older: wouldn't you like to earn savings on your car insurance payment? Well you can do just that with TrafficSchool.com. We've put together a program for senior citizens looking to improve their driving skills. With our 6-hour, Flagler County DHSMV approved course, which is completed entirely online, seasoned drivers such as yourself will receive a high-quality traffic school, in addition to earning a generous discount with your Palm Coast insurer for 3 years, upon completion.
DrivingLinks.com: Your Driving Resource Center
Looking to attend traffic school? Or maybe you're applying for your driver's license for the very first time. Whatever it may be, find it all on DrivingLinks.com. Guaranteed to cut your search down. All information pertaining to driving is simply a click away.