One Day Course Description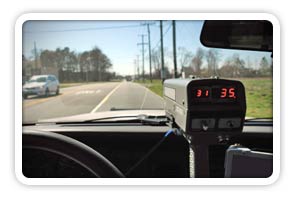 4 Hour Course Details: TrafficSchool.com introduces the Florida online traffic school course that you can complete entirely online. This DHSMV (Department of Highway Safety and Motor Vehicles) approved course fulfills your Florida ticket dismissal and driver improvement needs. Price includes all state assessment fees, standard shipping & handling.
One Day Traffic School Class
Go to Traffic School from Anywhere in Palm Coast and keep your DHSMV driving record clean with our One Day Traffic School Programs. Not only do our online traffic school courses provide the knowledge and skill needed to become a more diligent driver on Flagler County roads, you also will enjoy the added benefit of keeping your insurance rates low. We offer 4, 8, & 12 hour traffic school courses, as well as Mature Driver's courses for senior driver 55 years and older, no matter where you live in Holly Hill, Daytona Beach, Port Orange, De Land, New Smyrna Beach, Edgewater, Deltona, and Lakeside.
Looking for a BDI or TCAC Course? End Your Search Here!
This One Day basic driver improvement course, or better yet known to Flagler County residents of Holly Hill, Daytona Beach, Port Orange, De Land, New Smyrna Beach, Edgewater, Deltona, and Lakeside as the BDI course aids in the dismissal of court-ordered traffic tickets, as well as Palm Coast motorists who need to take a TCAC, or traffic collision course mandated by the Florida DHSMV.

Car insurance rates can be a pretty costly and pricey expense, especially in Flagler County, Florida. Let our One Day traffic school help you save big money on your premium when you successfully complete this point-reduction course. When you have a cleaner driving record, you save more on insurance. Think about it!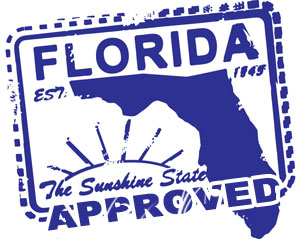 Stay Up to Date With the Latest DHSMV News
Not only will you pick up some important driving habits, but you will also be introduced to any new Florida laws that have been implemented by your Flagler County Department of Highway Safety & Motor Vehicles, while satisfying your court or DHSMV ordered Passing Improperly ticket dismissal requirements.
Traffic School Made Easy
Virtually from anywhere there is internet, Flagler County residents can access TrafficSchool.com's One Day course. Read all material, take quizzes, complete the final, 100% Online! Never jeopardize your comfort with us. In addition to the convenience that you'll enjoy, this course is also completed at your own pace and on your own time. What more can you ask for from a traffic school?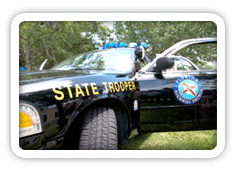 First Time Drivers: Meet Your Requirements & Start Driving Today!
It is mandatory that all first time drivers in Florida comply with the requirements instituted by the Flagler County Department of Highway Safety & Motor Vehicles, which states that in order to apply for your driver's license, a Drug Alcohol Traffic Awareness or DATA course must first be completed, followed by the actual Learner's Permit Examination. Well lucky for you, we offer both of the services! Low cost and highly effective, there is absolutely no way you can leave this course unprepared. All material is found and completed online, giving you 100% flexibility and convenience. In addition to meeting all the necessary fulfillments of your Traffic Law and Substance Abuse Education, this course will also educate you on the fundamentals of becoming a really great driver. Don't wait. Check us out today!
Attention Seniors: A 6-Hour Course Just For You!
Licensed drivers who are 55 years and older, simply complete our One Day course, precisely designed for seasoned drivers such as yourself and earn a gracious discount on your car insurance premium for 3 years. There's really nothing more to it! 6 hours of informative course material, which is fully approved by your Flagler County DHSMV. Oh, and not to mention, it's 100% online, so never jeopardize your comfort again. Access anywhere there is internet capabilities and you're set!
More Information. Better Resources. Visit DrivingLinks.com Today!
DrivingLinks.com has all the resources you need relating to anything driving. A vast array of information is waiting for you with just one click of your mouse. Access DMV forms, get important information on Flagler County driving schools, Passing Improperly ticket dismissal inquiries and so much more.