We've Got Your Proof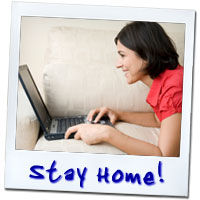 Upon successful completion of your Florida traffic school course, a DHSMV approved certificate of completion will be sent from our office electronically to your court. Did you wait to the last minute? A rush processing service is available for your certificate.
Fort Lauderdale Traffic School Program
Yes! You've found Florida's Cheapest and Easiest Traffic School leader! Our courses can be taken at your convenience and pace, from your home in Fort Lauderdale, no matter what neighborhood you live in: Sunrise, Oakland Park, Hollywood, Plantation, Davie, Pompano Beach, Cooper City, and Coconut Creek. Login as many times as you want, finish in a few hours or a few months, it's up to you! We offer all the courses Broward County drivers need: 4-Hour Course (BDI/TCAC), 8-Hour Intermediary Course, 12-Hour ADI Course, Mature Drivers Course, & Teen Drivers Ed course.
The program is very simple and designed to accommodate the expert and novice Internet user. Simply read through the 7 sections and complete the 40 question final exam at the end of the program.

Broward County Residents: Looking to Clean Up Your History? Start Here!
Perfect for the Florida driver looking to improve their driving record! TrafficSchool.com's Cheapest and Easiest point dismissal course allows Fort Lauderdale residents who have accumulated negative points due to traffic violations an opportunity to reduce them. Simply complete our Florida state approved program and watch your Broward County DHSMV driving record progress!

This is a basic driver improvement (BDI) course that satisfies the Sunrise, Oakland Park, Hollywood, Plantation, Davie, Pompano Beach, Cooper City, and Coconut Creek requirements for court-ordered traffic ticket dismissal. It is also for a DHSMV-ordered traffic collision course (TCAC). This course may only be taken one time every 12 months, and a maximum of five times.
A Program of Many Facets
The greatest benefit of all is the knowledge Fort Lauderdale drivers such as yourself will receive from completing this Cheapest and Easiest course. Not only will you end up with a much better driving record, but your defensive driving skills will have improved as well, in addition to lower premium rates, all the while satisfying court and DHSMV requirements. Truly the best traffic school in all of Broward County, Florida.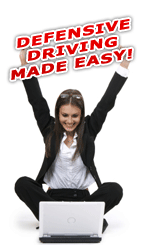 A Traffic School Just for Seniors!
TrafficSchool.com has designed a unique Cheapest and Easiest course for the seasoned driver looking to brush up on your defensive driving skills, while saving on your car insurance in the process. Upon successful completion of our 6-hour course, which is fully approved by the Broward County Department of Highway Safety & Motor Vehicles, senior citizens, such as yourself will have the opportunity to save big on their car insurance for the next 3 years!
First Time Drivers: Obtain Your Driver's License!
It's mandatory that all first time drivers in the state of Florida take the Drug Alcohol Traffic Awareness (DATA) course, ordered by the Department of Highway Safety & Motor Vehicles before an actual driver's license can be obtained. With our online program, Broward County residents such as yourself are able to complete this flexible course within the comfort of your own home. Not to mention, our Learner's Permit Exam is also accessible online so that you may complete all the necessary steps it takes to apply for your license. This course is convenient, safe and secure, but more importantly, educational. You will learn all the ins and outs to becoming a great driver, as well as all of the Florida laws and regulations of the road. In addition to satisfying your Traffic Law and Substance Abuse Education requirements, you will leave this course, feeling much more prepared, educated and ready to get your license!
DrivingLinks.com: Your Key to All Things Driving
With just a few clicks of your mouse, instantly you have access to a vast array of information from your Broward County DMV. You can also view helpful resources on obtaining a Fort Lauderdale driver's license, traffic ticket dismissals, driver's education courses, new laws and regulations and so much more!