Defensive Driving Made Simple in Wichita County
When you have a busy lifestyle and do not have the time to add a defensive driving course to your list of things to do, Online Defensive Driving can adapt to your schedule. If you have an hour each day or a few minutes here and there, you can still have your Right Turn on Red ticket dismissed with the online course. As soon as you complete the course, we are notified and will process and mail your certificate on the next business day.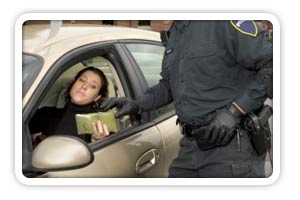 Am I Authorized to Enroll in Defensive Driving School?
When you are a licensed driver in Texas and your license is still valid, you may be eligible to take the Wichita Falls Defensive Driving Course. If it's been at least 1 year since your last traffic violation, all you need to do is contact Wichita County court for your eligibility status. If granted permission for a defensive driving course, it will be your responsibility to complete the course in a timely manner, giving enough time to receive the certificate of completion and send it to the proper court. It is also your responsibility to make sure your court fees are paid on time. Once this is complete, your driving record will be restored and you won't have to fear for an increase in cost of your car insurance.
Online Defensive Driving in Wichita County
Received a Right Turn on Red ticket in Texas, but live in another state? No problem. Work on the Online Defensive Driving program from your home. You'll want to complete it as soon as possible because we will send your certificate to your home address and you'll need to make arrangements on getting your ticket and fees to the court. We offer FedEx and rush processing to assist you if you feel you completed the course too close to your deadline.
Texas TEA Approved for Wichita County Drivers
Online Defensive Driving School has the Texas Educational Agency approval. With this approval, you are able to dismiss your Right Turn on Red citation received in Wichita Falls. The course material is available online and you can complete it within 1 day. Just enroll, and begin. When you need a break, go ahead and take one. It's not like having to go to a classroom where you have to wait for the instructor to give you permission for a break. Once you complete the course, we'll begin processing your certificate.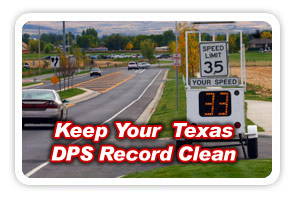 Wichita County Insurance Discounts
Live or work in Wichita Falls? Searching for lower cost insurance rates? You can stop searching now. When you complete the Texas Online Defensive Driving course, you will receive 2 certificates; one for the court and one for your insurance company. When you submit the certificate to the insurance company, this qualifies you to receive lower insurance rates with most insurance companies throughout Texas. All you need to do is contact your insurance company to confirm they participate with the 10% discount.
How Do I Dismiss My Right Turn on Red Ticket in Wichita Falls?
Looking for a way to lower your car insurance rates in Burkburnett, Vernon, Graham, Mineral Wells, Gainesville, Chickasha, Azle, Weatherford, Denton, Corinth, and Saginaw? Completing the Texas Online Defensive Driving course can help you lower your insurance rates by up to 10%. All you need to do is register with Texas Online Defensive Driving Course website (e.g. name, email address, home address, phone number, drivers license number, etc). Next, complete 6 sections and pass the final exam. Then, we will mail your certificate of completion to you. Lastly, you will contact your insurance company.
---
Driving Resources for Wichita Falls Motorists

Need to download TXDPS forms, DPS applications, or lookup general DPS information? At DrivingLinks.com in Wichita County, drivers in Wichita Falls can search all things driving related from DPS defensive driving school, automobile registration, Wichita Falls, TX parent taught drivers education, and much more!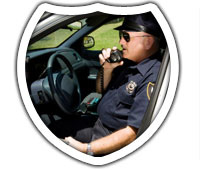 Wichita Falls Home School Drivers Education Programs
Need to learn how to drive in Wichita Falls? With Parent Taught Drivers Education from Driver Ed in a Box or Texas Virtual Drive, teens can fulfill all of their licensing requirements in Wichita Falls, Texas - from obtaining a learner's permit to getting a provisional license. Both Wichita Falls DPS approved driving school programs can be completed according to your schedule, saving you time and money when compared to more expensive commercial driving schools in Wichita County.
Got A Traffic Citation Outside of Wichita County?
Wichita Falls Defensive Driving by TrafficSchool.com! Not only is it less expensive, less stressful, and less boring - it's less inconvenient because you can take it from literally anywhere you can get connected to the Internet. Take it from anywhere in Wichita County, including in cities like Burkburnett, Vernon, Graham, Mineral Wells, Gainesville, Chickasha, Azle, Weatherford, Denton, Corinth, and Saginaw. Going out of town? Not a problem, bring your laptop with you and complete the program on the go or from your hotel room. Our course is approved for the entire state of Texas and can dismiss most minor traffic infractions, including Right Turn on Red citations.