Meet Your Defensive Driving Deadline With Expedited Delivery
A busy schedule may prevent you from completing a course that will help you receive reduced auto insurance rates or remove a violation that happened in Odessa. Internet Defensive Driving Course is a program available online that will adapt to your schedule. This means you can take care of that last minute course to help you qualify for a clean record or a 10% discount. Our overnight service with FedEx is something we're proud of.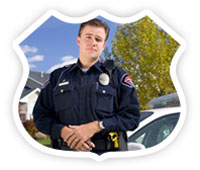 Easy and Fast Defensive Driving for Odessa Drivers
Internet Defensive Driving School can help you knock out those unwanted points from an Impeding Traffic that you committed in Odessa. Whether you're on the move or stay in one place, the course can work for you. All you need is a computer or laptop and internet access. No papers or books to carry around or classrooms to go to. If you're on the road and have a broadband card, you can still access the program. When you log off of the program, your place is saved and you can return to it whenever you see fit.
Online Odessa, Texas Defensive Driving
When you need to complete a defensive driving course for Texas and have no idea who to turn to, Internet Defensive Driving Course can help. The online course is Texas approved and will dismiss Impeding Traffic tickets from the Odessa Municipal Court. Complete the 6 hour, 6 section program, receive a certificate of completion in the mail and you're on your way to resolving the issue. We also offer a course that lowers your car insurance rates for drivers who live in West Odessa, Midland, Andrews, Big Spring, Lamesa, Pecos, Hobbs, Brownfield, Lovington, Snyder, TX Carlsbad, San Angelo, Levelland, Sweetwater, and Lubbock. Contact a representative for more details.
Internet Defensive Driving School with TrafficSchool.com
The Internet Defensive Driving Course is a convenient way to brush up your defensive driving knowledge. When you have no deadlines to keep and want to review the information at your leisure, the online defensive driving course is the way to go. If you ever need to step away from the computer, all you need to do is log off to save your place. Once you're ready to go back, just login and continue.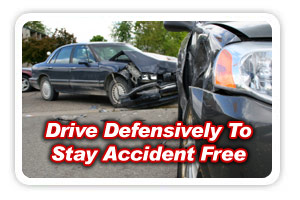 How To Complete Your Internet Defensive Driving School
After you get a traffic ticket in Odessa, you need to do the following if you wish to attend defensive driving school:
Request Defensive Driving either in person or in writing (usually doable using the form on the back of your ticket).
After the court approves you for driving school and enters a judgment on your plea of no contest or guilty, you have 90 days to take a TEA approved defensive driving course like TrafficSchool.com's.
After completing our online defensive driving course, you will need to submit your completion certificate to the Ector County Court
Also, some courts will require you to submit a certified copy of your Texas driving record and completed affidavit form (your court should tell you if you need this).
Odessa, TX TEA Approved Defensive Driving Program
The Internet Defensive Driving Course is backed by the TEA (Texas Education Agency). In addition to removing your speeding ticket, Impeding Traffic ticket, or other moving violation from your driving record, you will receive quality education from our online course. Going through 6 sections of defensive driving material is a small price to pay when you need to keep your driving privilege in tip top shape. We are approved through Ector County Court and completing the course can even give you a 10% insurance discount!
---
Odessa Driving School
Need to learn how to drive in Odessa? With Parent Taught Drivers Education from Driver Ed in a Box or Texas Virtual Drive, teens can fulfill all of their licensing requirements in Odessa, Texas - from obtaining a learner's permit to getting a provisional license. Both Odessa DPS approved driving school programs can be completed according to your schedule, saving you time and money when compared to more expensive commercial driving schools in Ector County.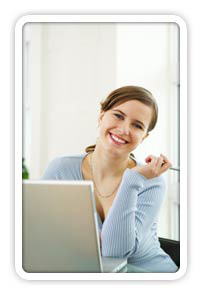 The Best Defensive Driving in Odessa and More
Whether you were ticketed for tailgating, swerving, or you committed a costly Impeding Traffic infraction; you don't have to let your Odessa DPS record suffer. Have the ticket dismissed and earn an insurance discount while you're at it! The best part? Our online TEA approved defensive driving program only costs $25 - the LOWEST prices allowed in all of Ector County! Not from Ector County? No worries, our courses are approved state-wide and can be completed for any eligible violation earned in Texas.
DrivingLinks.com Has Odessa Driving Tips and Resources

Looking for Odessa Department of Public Safety information or want to locate DPS forms and applications without having to drive to the nearest DPS Office? At Driving Links Online in Ector County, motorists in West Odessa, Midland, Andrews, Big Spring, Lamesa, Pecos, Hobbs, Brownfield, Lovington, Snyder, TX Carlsbad, San Angelo, Levelland, Sweetwater, and Lubbock can find all things automotive-related and driving-related such as Odessa parent taught driving programs, local Odessa defensive driving schools, driving records, and driving games for free!