TrafficSchool.com offers discounts to the YMCA
April 8, 2007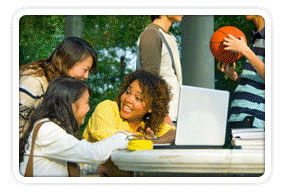 TrafficSchool.com (
www.TrafficSchool.com
), the nation's leader in online traffic safety and defensive driving courses announces they are offering special discounts and services to YMCA locations across the country, highlighting the launch of their new Online Fleet Safety Portal at
http://www.trafficschool.com/fleet-safety/online-fleet-training.asp
.
YMCA locations are finding great benefit from the Online Fleet Safety Course because using the course enables them to ensure the safety of their biggest investments – their clients. YMCAs have a broad range of employees operating vehicles, and enjoy the convenience of providing them driver safety information through a format they feel most comfortable with – the internet. "I love the course and have suggested to our insurance broker that this is what they recommend for folks," said Danna Wahl, Assistant Director of HR and Risk Management for the YMCA of Snohomish County.
TrafficSchool.com's Online Fleet Safety Course (
http://www.trafficschool.com/fleet-safety/online-fleet-training.asp
) is used by organizations like the YMCA to effectively and efficiently train their drivers, while lowering risk, reducing accidents, and ultimately lowering operating costs. By utilizing the Fleet Safety Course these organizations can protect their own employees and their clients, safeguarding the most important assets that propel their business.
TrafficSchool.com (
www.TrafficSchool.com
) has been the preferred choice for traffic school and drivers education on the Internet since 1994, providing a variety of online courses for traffic school, defensive driving, point or insurance reduction and drivers education needs. Over half a million drivers have improved their skills thanks to TrafficSchool.com's proven online programs. They have worked closely with large municipalities, public and private companies, have a close working relationship with several state Departments of Motor Vehicles, and are proud affiliate members of the National Association of Fleet Administrators. Their user friendly traffic school programs allow students of all ages to enjoy the speed and convenience of learning online while improving the skills and knowledge related to the task of safe driving.
Contact:
Masa Patterson, Fleet Safety Director
800-691-5014 ext. 1003 or 818-885-3685