Advantages of completing our Warren County Affordable Defensive Driving Course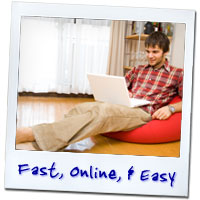 Our Glens Falls Defensive Driving Course is a New York Department of Motor Vehicles Approved online program for licensed drivers who have received a traffic violation in Warren County. By taking our Affordable course, you will not only reduce negative points on your DMV Record, but you will also earn a great discount towards your automobile premium. This course is completely web-based, taking it entirely online and at your leisure. With this Warren County Affordable Defensive Driving Course, you will never be asked to take a final!
Glens Falls drivers will never have to take a final exam with us!
Our Affordable Glens Falls Defensive Driving course will never ask you to take a final exam. Simply complete the short online lessons and answer some multiple choice quizzes and just like that, you're done! Warren County drivers have never seen a traffic safety school this easy!
Defensive Driving: Serving Warren County
Glens Falls residents are entitled to many great benefits when they complete TrafficSchool.com's Point & Insurance Reduction course. This program is dedicated to helping licensed drivers all throughout Warren County, New York reduce negative points from their Department of Motor Vehicles record. Our Affordable program will also earn you a 10% discount towards your insurance premium for all Warren County drivers, upon successful completion of the program. Let us be your online defensive driving solution, no matter where you reside in Downtown Glens Falls, Northeast Glens Falls, and Southwest Glens Falls.

Approved in Warren County, Glens Falls, NY
TrafficSchool.com has enlisted the aide of The American Safety Council, Sponsoring Agency #029 to bring you the highest quality defensive driving school around. Officially Approved and Acknowledged by the New York Department of Motor Vehicles, Warren County licensed drivers now have access to our Affordable Course.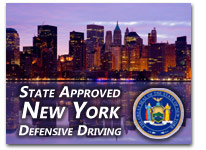 Glens Falls Automobile Insurance Reduction
You want to know how drivers all throughout Glens Falls, Warren County, and New York are saving big on their auto insurance? It's simple. Just complete our Affordable course and you'll earn a 10% reduction on your auto insurance premium for 3 years, no matter who you're insured with!
Warren County Defensive Driving: How It Works
Upon completion of our Affordable defensive driving course, you will receive a certificate of completion that you may present to your Glens Falls insurance company so that you may begin taking advantage of your 10% mandated discount. Your Warren County, New York DMV will also be notified of your successful completion, which will improve your driving record by reducing the negative points. Find out what other residents in Downtown Glens Falls, Northeast Glens Falls, and Southwest Glens Falls already know.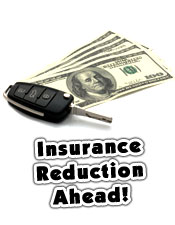 We know Driver Safety
While TrafficSchool.com is best known for being the Nation's best Traffic School and Defensive driving provider, there's actually a lot more to TrafficSchool.com than meets the eye. We also offer some of the best teen driving school lessons, senior mature driver improvement courses, and corporate work safety classes. Check us out, you'll like what you find.
Classes for Drivers in California, Florida, Texas, and More!
In need of a Affordable defensive driving course and received a ticket outside of your Glens Falls, New York home? Well you're in luck! TrafficSchool.com offers a variety of programs and traffic court services across the nation. Our Affordable program has helped drivers in New Jersey, California, Texas, Florida, Arizona, Tennessee, Idaho, Michigan, and more. Simply locate your state below and see what we have to offer you:
NY DMV Resources, Driving Records, and DMV Forms
Glens Falls drivers can access all available driving related information simply by clicking on DrivingLinks.com. You can download Warren County Department of Motor Vehicle forms as well as the driving manual. You can even register your vehicle, renew a license, and so much more. Kill the wait time and click on DrivingLinks.com today!