Saratoga County Defensive Driving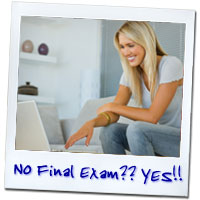 Saratoga Springs drivers can now get exactly what they need out of a top-notch Point Reduction Defensive Driving School. Fully approved for Saratoga County, our Point Reduction course is easily accessible anywhere there is internet access. That means, you can work around your own schedule and time, never compromising your lifestyle. With our program, you are offered a 10% insurance discount towards your automobile premium upon successful completion of the course, in addition to a 4-point reduction from your Saratoga County DMV Record.
Point Reduction Defensive Driving with NO FINAL EXAM
Don't rack your brains over a final! With TrafficSchool.com's Saratoga County Point Reduction Defensive Driving class, you will never be asked to take one. Simply complete a few online lessons and quizzes and consider your course complete!
Advantages of completing our Saratoga County Point Reduction Defensive Driving Course
Saratoga Springs motorists are not only driving safely, but smart when they enroll in our Point Reduction Defensive Driving course. On top of receiving a 4-point reduction off of your Saratoga County Department of Motor Vehicle driving record, upon successful completion of the course, you'll earn a significant discount towards your automobile premium as well. Improve your driving history and save money in the process!

Reducing Traffic Ticket Points from Your Saratoga Springs DMV Record
With TrafficSchool.com's Point Reduction Saratoga County defensive driving class, reducing points from your NYC DMV driving record has never been more basic. Our program can reduce negative points earned from several moving violations, including Inadequate brakes and speeding violations. Our Point Reduction traffic ticket course can be completed entirely from your Saratoga Springs home, no matter where you live in Gilbert Corners, Eddy Corners, and Downtown Saratoga Springs. Furthermore, you can take your Saratoga Springs Traffic Citation Defensive Driving Course at your own speed, logging in and out as your busy schedule demands. Do it all in a single sitting or complete it over a several week period.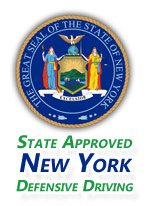 Fully Approved in Saratoga Springs, NY
Saratoga Springs licensed drivers now have access to our top-notch Point Reduction Defensive Driving Course. Approved by Saratoga County, and supported by The American Safety Council, Sponsoring Agency #029, you can now benefit from all that TrafficSchool.com has to offer.
Insurance Reduction in Saratoga Springs
Cash in on your 10% automobile insurance reduction for 3 years when you successfully complete our Point and Insurance Reduction Program. Licensed drivers all throughout Saratoga Springs, Saratoga County, and New York are saving big just by completing our Point Reduction course and you can too. Simply register, take the course and start saving your money today!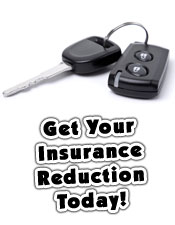 Fleet Safety, Drivers Education, & Mature Driver Classes
Offering the best teen driving, mature driver improvement and corporate work safety classes nationwide. With various resources such as driver safety educational DVDS, an online automotive store and even Saratoga Springs ticket or insurance reduction, TrafficSchool.com proves to be more than just an ordinary traffic school. Our Point Reduction program even offers great ways to save for corporate fleet managers and passenger van operators. See all that we have to offer you:
Driving Links for Saratoga County Drivers
As we all know, those DMV lines can get quite long and the wait time becomes never ending. Well with DrivingLinks.com you can avoid the hassle and get all the information you need without leaving the comfort of your home. In addition to renewing your license or registering your vehicle, you can also save time by downloading all the latest Saratoga County DMV forms, or simply by browsing the newest and most up to date Saratoga Springs driving related information.
Live in Saratoga Springs, NY but Received a Ticket in Another State?
In need of a Point Reduction defensive driving course and received a ticket outside of your Saratoga Springs, New York home? Well you're in luck! TrafficSchool.com offers a variety of programs and traffic court services across the nation. Our Point Reduction program has helped drivers in New Jersey, California, Texas, Florida, Arizona, Tennessee, Idaho, Michigan, and more. Simply locate your state below and see what we have to offer you: