Defensive Driving for All of Plattsburgh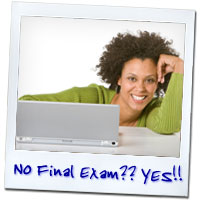 Approved by the traffic courts in the state of New York, Plattsburgh drivers are offered the opportunity to improve their driving record by lessening the negative points accrued over the years on their Department of Motor Vehicle record. Our DMV Approved program is designed to give Clinton County drivers another chance. That means residents of Cogan, Cornelia, Margaret, and Brinkerhoff can enjoy a 4-point reduction off their driving record. Drivers all throughout Clinton County are enjoying the benefits that our DMV Approved Defensive Driving course offers, including the earned automobile insurance discount has to offer.
Benefits of taking our Plattsburgh Defensive Driving Class
Our Plattsburgh Defensive Driving Course is a New York Department of Motor Vehicles Approved online program for licensed drivers who have received a traffic violation in Clinton County. By taking our DMV Approved course, you will not only reduce negative points on your DMV Record, but you will also earn a great discount towards your automobile premium. This course is completely web-based, taking it entirely online and at your leisure. With this Clinton County DMV Approved Defensive Driving Course, you will never be asked to take a final!
How DMV Approved Defensive Driving Could Save Your Life
Avoid several traffic violations, including Following too closely, while learning exactly why it's so important to follow laws and regulations when operating a vehicle. Driving is one of the most challenging ways to travel in Plattsburgh, but our DMV Approved Defensive Driving Course is designed to help Clinton County residents feel a little less threatened and a lot more comfortable.

DMV Approved Defensive Driving
Convenient, safe and secure are just a few words to describe our DMV Approved Defensive Driving Course. Plattsburgh drivers can reduce up to 4-points from their DMV driving history simply by completing this program, which is fully approved by the Department of Motor Vehicles for all of Clinton County, NY. This course was designed to help you improve your driving record by getting rid of violations, such as speeding, Following too closely, and so much more. Upon successful completion, Plattsburgh drivers will also receive a 10% discount towards their automobile insurance.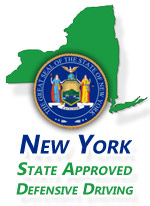 Approved in Clinton County, Plattsburgh, NY
TrafficSchool.com, along with the partnership of The American Safety Council, Sponsoring Agency #029 brings you a high quality course that comes with a peace of mind. Our DMV Approved Defensive Driving Course is approved for all licensed drivers residing in Clinton County.
Clinton County Defensive Driving: How It Works
Car insurance can be expensive for some motorists, however factor in New York and you've got one of the highest average rates out there. Reasons for such high premiums can stem from your Clinton County accident rates, as well as your Plattsburgh location, among other things. However, the New York State DMV gives you the opportunity to take a defensive driving course which will give you a mandated 10% discount on your auto insurance for 3 years. Simply enroll in our DMV Approved defensive driving course and upon completion you will be issued a certificate which you can take to your Plattsburgh insurance company as proof.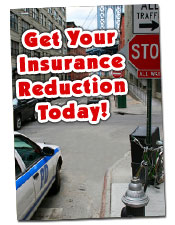 Senior Driving Classes, Driving Schools, and More
The one stop shop covering all of your traffic school needs. In addition to being the Nation's best Defensive Driver provider around, our DMV Approved program also has classes for seniors, courses for teenagers, supplemental driver safety DVDs, an online automotive store, Plattsburgh car insurance quotes, and much much more. To find out what services we have to offer, just check us out:
Find Clinton County Driving Help & Your Plattsburgh DMV
Don't spend your whole day sitting at the Department of Motor Vehicles! Head over to DrivingLinks.com and gain access to all available New York DMV forms, handbooks, information and much more. Plattsburgh drivers can renew their drivers license, register vehicles, even locate traffic schools approved for Clinton County. Never wait in line again!
Classes for Drivers in California, Florida, Texas, and More!
Clinton County Drivers! Received a ticket outside of Plattsburgh and don't know what to do? Well TrafficSchool.com is here to help! Our DMV Approved defensive driving school offers various programs for different types of drivers in several states, including California, Texas, Florida, Arizona, Tennessee, Idaho, Michigan, Missouri, and more. Select your state below and see what TrafficSchool.com can offer you :