San Diego Traffic School Information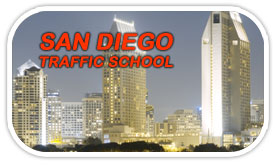 About 2-3 weeks after receiving your traffic citation in San Diego, you may receive a traffic violation courtesy notice from the San Diego court in your mailbox. This violation information notice will denote if you can go to traffic school and have your traffic ticket dismissed. Traffic school eligibility requirements are determined by CA Rules of Court. If you are eligible for traffic school and choose not to enroll in an approved traffic school course, your car insurance and driver's license status may be adversely affected.
Attention San Diego County Drivers: Do not enroll in traffic school to mask a ticket unless your courtesy notice states that you are qualified to attend.
When you receive your courtesy notice, if you are eligible, you can sign up for San Diego Accepted Traffic School with TrafficSchool.com.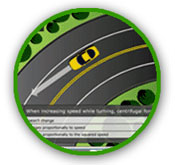 Whether you live in the County of San Diego, or you live outside of San Diego but were ticketed within the County, you can take the TrafficSchool.com online program from home, work, school, or any place you can get online. Our course is both San Diego Superior Court Accepted and California Department of Motor Vehicles approved.
Attending Traffic School in San Diego County
1. Request to take Traffic School and pay the necessary court fees before the appearance date. You will receive a 60-day continuance in which to complete traffic school.
OR
2. If you can't attend and complete traffic school before your traffic school due date, you are allowed to request an additional THIRTY days to complete traffic school by choosing one of the following extension request options:
Online: at http://www.sdcourt.ca.gov/portal/
Automated Telephone System: 619-906-5888, call to request a traffic school extension.
In Person: Walk-in to the appropriate Traffic Court location during normal business hours.
Mail: Send the request to the court location on your ticket and/or courtesy notice.
Court Drop Box: Most court locations provide an express drop box where you can drop your payment, ask for traffic school and traffic school extensions.
Contacting The San Diego Superior Court - Central Courthouse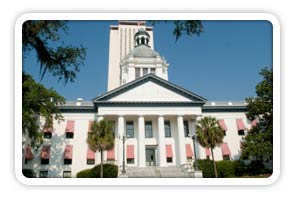 Central Division

Hours: Monday - Thursday: 8:30 a.m. - 4:00 p.m.
Friday: 8:30 a.m. - 12:00 p.m.

8950 Clairemont Mesa Blvd.
San Diego, CA 92123

Phone #: (858) 634-1800 (8:30 a.m. - 11:30 a.m.)
Fax #: (858) 634-1818

Drop Box Location: Room 206 (M-Th: 8:00 a.m. - 4:00 p.m., F: 8:00 a.m. to 12:00 p.m.) Public Lobby (M-Th: 8:00 a.m. - 4:00 p.m., F: 8:00 a.m. to 12:00 p.m.)
---
How It Works: Web Defensive Driving School
When registering on Trafficschool.com's online course, all you need is your personal information (address, telephone, email, birth date), drivers license number and court document (citation/docket/case number and due date). When you have all of your items ready, just click on START A COURSE. Then using the drop menu, select California, then 'Start Traffic School' button. Next step will be entering your personal information, court document information and drivers license number. Once you completed that portion you can click on PAY NOW or PAY LATER. Keep in mind, with either pay option, you will still be able to begin the course. If you opt for PAY LATER, you will be prompted for payment before you take the final exam. Once you complete the course and pass your final exam, our office will be alerted and we'll begin processing your certificate.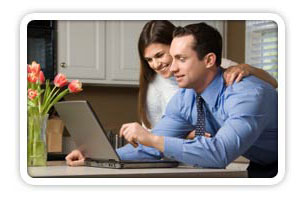 Traffic School - San Diego
If you receive a ticket in San Diego, Trafficschool.com is the best choice for handling traffic citations because it is an approved course in California. Using this course will help remove points from your driving record, which keeps your insurance rates down. You can complete the course in the comfort of your own home. You can work on the program from any computer with internet access.

Web Traffic School Course in San Diego County
Besides having an educational, easy to read, and fast online traffic school program, TrafficSchool.com's course is also the most convenient course you will find in San Diego County. With all of the course materials delivered to you over the internet, you don't have to leave your home to fulfill your traffic school requirement. In fact, you can do our course from any computer with Internet access. So even if you received your ticket in San Diego, you can complete the course from literally anywhere in the world where you can get online. Furthermore, you don't have to do the course all in one sitting. Save and logout as you need to and we'll save your work as you go. This will allow you to customize the work flow according to your schedule.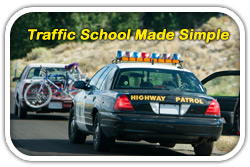 Finish Your Traffic School In No Time
You moved and all of your mail is being forwarded to your new address. In your stack of mail, you see a courtesy notice from the San Diego County Court and the due date is coming up. You call different schools to find out when their next "in classroom" course is being held and you can't find one before the deadline. Then you come across Web Traffic School from TrafficSchool.com and they offer an online course that can be completed for a Turning ticket, which is what you received. You complete the course in a matter of hours and feel good knowing that your certificate will be processed within three business days, or sooner with our rush processing option. Mission complete.
San Diego Superior Court Accepted Traffic Violator School
Web Traffic School's online course is DMV Licensed for San Diego County Superior Court. If you commit a traffic violation and a receive a Turning ticket in San Diego, contact our office right away to get started on the online program that will help you eliminate points from your DMV record. Have your court documents, drivers license and credit card ready when you register online or over the telephone.
---
Driving Links for San Diego Drivers

Need to download CADMV forms, applications, or lookup general DMV information? At DrivingLinks.com in San Diego County, drivers in San Diego can search all things driving related from DMV traffic school, car registration, San Diego, CA drivers education, and much more!