Need to Finish In a Hurry
Waiting until the last minute to take care of your ticket is not the smartest thing to do, but is a very common thing to do. When you received Right Turn on Red ticket and permission from San Diego County Court to take a traffic school violator program, you were granted an opportunity to keep your DMV record in good standing. You don't want to ignore this privilege just because you waited until the last minute to do something about it. Online Traffic School can help you as much as possible to help clear the ticket. We offer Rush Processing so you can meet your due date on time.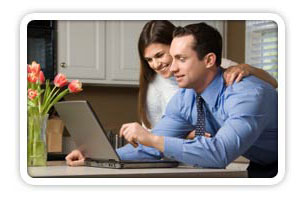 Right Turn on Red Violations Cleared in El Cajon
In El Cajon, San Diego County Superior Court accepted traffic school can be taken to clear a variety of tickets, including Right Turn on Red violations. In fact, whether you were cited for speeding, running a red light, or another minor traffic violation, TrafficSchool.com will completely clear the citation and the points from the ticket will never show up on your El Cajon DMV record. No matter where you live in California, we can take care of your traffic ticket problems, from anywhere in Bostonia, Santee, Rancho San Diego, La Mesa, Spring Valley, Lakeside, Lemon Grove, La Presa, Bonita, National City, Alpine, Poway, San Diego, Chula Vista, and Coronado.
Accepted for San Diego County Traffic Court
Were you stopped by a peace officer for committing Right Turn on Red? Were you in El Cajon when the violation was committed? Trafficschool.com is DMV Licensed for San Diego County Superior Court (East County Regional Center) and can help you work towards removing unwanted points from your DMV record.

Simple Traffic School in San Diego County
Received a Right Turn on Red ticket in El Cajon? Online Traffic School strives to accommodate your needs. Not in the mood to read, no problem. Choose our 'READ ALONG' feature and have the course read to you.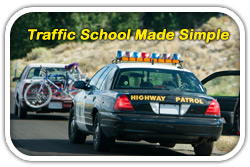 How It Works: Online Defensive Driving School
Taking a traffic school course to remove Right Turn on Red points from your record is not a complicated process. First, be prepared with your court documents, drivers license number and your credit card information. Next, go to START A COURSE. Choose California, then Start Traffic School. Fill out your personal information as well as the court information, pay for the course and begin. Keep in mind, whether you're ready to pay at that moment or not, you'll still have access to the course. All you need to do is be sure your payment is in by the time you're ready to take the final exam.
San Diego County Traffic School Eligibility
When you received your Right Turn on Red ticket, were you in El Cajon at the time? Has it been 18 months or more since the last time you took traffic school to clear a moving violation charge? You may be eligible to take the Online Traffic School Course. With pre-approval from the San Diego County Superior Court, you can take our course, have your points removed and have your certificate processed in a timely manner. Remember to work in time for the course and the time that it takes to have it sent to the proper court. If you're pressed for time, be sure you ask for an extension to give you more time to complete the process.
---
San Diego County Drivers: Get DMV, Driving School, Driving Safety, and More

When it comes to easy access to defensive driving in El Cajon and CA DMV resources online, there's one site on the web with all the driving resources you will ever need: DrivingLinks.com. It's your one stop shop for teen driving schools in San Diego County, traffic school and defensive driving online, car insurance quotes, El Cajon DMV forms, applications, and driver handbooks, and much more.
El Cajon Drivers Get More From TrafficSchool.com
If you drive or plan to drive in El Cajon or anywhere in Bostonia, Santee, Rancho San Diego, La Mesa, Spring Valley, Lakeside, Lemon Grove, La Presa, Bonita, National City, Alpine, Poway, San Diego, Chula Vista, and Coronado, TrafficSchool.com can help. Enroll today for any of our courses: online traffic school, online driving school, online defensive driving, and more. Besides providing classes for San Diego County, California residents, we also have classes for Arizona, Florida, New York, Texas, and many other states throughout the country.
Caught Speeding in Another State?
Were you ticketed while on a road trip or business trip in another state? Did you know that many other states like Florida, Texas, New York, and Arizona have defensive driving programs similar to California's that allow you to clear traffic tickets? So even if you live in El Cajon, you can clear a ticket you got in another state without leaving home by choosing one of our online traffic safety education courses: