Driving on Sidewalk Tickets Masked From Home
Backpack, number 2 pencils, black or blue ink pens, spiral notebooks, 3-ring binders, college-ruled paper. Keep those supplies in your desk. When using Trafficschool.com's online course all you need is a computer and internet access. Use the program anytime because it's available 24 hours a day, 7 days week and since it's web-based, you can access the program wherever you are. That's right. You do not have to return to Temecula to take a class to remove your Driving on Sidewalk ticket points. Just stay where you are and enjoy that 2nd cup of coffee while you take traffic school online.

Temecula Defensive Driving Course
At Trafficschool.com, we strive to make your online traffic school experience as simple as possible. After your Driving on Sidewalk citation is dismissed, we'll order your DMV record (per your request) to ensure the points have been removed (additional fees may apply). Once you've completed the course, we will process your certificate at no charge. If you need your certificate sooner, we offer priority processing (additional fees may apply).
Online Traffic School for Driving on Sidewalk Tickets
Most one-point traffic violations can be removed from a DMV history when the traffic violator takes traffic school. However, the Riverside Superior Court needs to give prior authorization to the driver, if the violation was committed in Temecula. It is imperative not to take this situation lightly. Points on a driving record can jeopardize your driving privilege.
In a Rush?
It's Friday night and you can't wait to go out with your friends. As you fumble through your drawer, getting ready for a night out on the town, you come across the Driving on Sidewalk ticket you received from Riverside County Court. You panic because you forgot about it and the due date is Monday. Don't worry. You can still go out with your friends because Trafficschool.com can help you meet that last minute due date. With the rush processing option, once you complete the course and pass the final exam, we will send the certificate out on the next business day.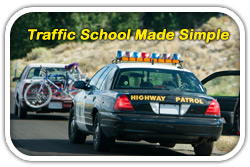 Riverside County Tickets Masked
Keeping Driving on Sidewalk points off of your record is very important to keep your insurance rates down. Trafficschool.com is accepted by Temecula Courthouse and will help keep points off your record if your ticket was received in Temecula. Just imagine, you can keep your driving record clean, just by taking an online course that you can finish in less time than it takes to attend and complete a classroom course.
Am I Eligible to Mask a Driving on Sidewalk Ticket?
When Riverside County Court gives you approval to take a traffic school course to remove a charge from your driving record, take that as a good sign. Not everyone is eligible for traffic school. Not all 1-point moving violations can be masked. If your violation was committed in a commercial motor vehicle, you are not eligible. A Driving on Sidewalk citation, obtained in Murrieta, Fallbrook, Wildomar, Canyon Lake, Sun City, Lake Elsinore, Hemet, Perris, East Hemet, Vista, San Jacinto, San Marcos, Oceanside, Carlsbad, and Escondido have a very good chance of being masked, pending you meet the requirements given to you by the court.
---
For Riverside County Drivers Looking For More
Are you an adult licensed driver in Temecula looking for a traffic school? Are you a teen driver anywhere in Riverside County looking to earn a drivers license? Or maybe you just need to refresh your driving safety skills and traffic law knowledge. TrafficSchool.com can help drivers in Murrieta, Fallbrook, Wildomar, Canyon Lake, Sun City, Lake Elsinore, Hemet, Perris, East Hemet, Vista, San Jacinto, San Marcos, Oceanside, Carlsbad, and Escondido fulfill many, if not all of their traffic school needs.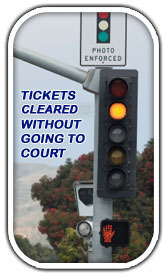 Riverside County Drivers: Get DMV, Driving School, Driving Safety, and More

Why wait in line at your local Riverside County DMV when you can get the most frequently downloaded DMV forms and DMV applications you need right online? At DrivingLinks.com in Riverside County, new drivers and mature drivers can help themselves to downloadable Temecula DMV resources with just a few clicks of a mouse.
Not from California?
You know that TrafficSchool.com offers top notch ticket dismissal classes for residents in Murrieta, Fallbrook, Wildomar, Canyon Lake, Sun City, Lake Elsinore, Hemet, Perris, East Hemet, Vista, San Jacinto, San Marcos, Oceanside, Carlsbad, and Escondido and all of Riverside County. However, did you know that TrafficSchool.com also has courses for other California counties, as well as classes for tickets earned in other states like Texas, Florida, and New York? If you got a ticket in another county outside of Riverside County, give us a call and see what courses we have to handle your citation.