Traffic School - Marina
If you received an U-Turn ticket in Marina and you received permission from Monterey County Court to attend traffic school, then Trafficschool.com is for you. Using the Trafficschool.com program, you will have access to your study materials, quizzes and final exam all day, every day. Once you complete the course, we will process your certificate at no additional charge.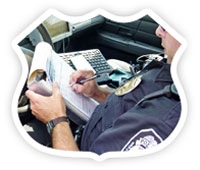 Keeping U-Turn Violations off Your Driver's License
Two point moving violations are not eligible for traffic school. Most one point citations are. If you committed a traffic violation in Marina, then you're in luck. Monterey County Court approves the Trafficschool.com course to remove most of those violations. It's an easy to use course and easy access once you register. No need to remember user names and passwords. Simply enter your email address and drivers license number and you're back in the course.
Internet Traffic School Course in Monterey County
It's Sunday and you have plans to hang out with your friends, but wait. You just remembered you received an U-Turn ticket from the Monterey County Court. Your due date is tomorrow and you can't find a class to attend because all traffic schools are closed. Then you remember, Trafficschool.com offers an online program, available 24 hours a day. You also find out that Trafficschool.com offers rush processing for your completion certificate, it's Monterey County Court accepted and you'll make your due date. You breathe a sigh of relief knowing that Trafficschool.com can meet all of your needs without having to leave the house.
Can I Go To Traffic School for U-Turn Tickets?
If you received an U-Turn ticket and you are over the age of 18, you may be eligible to have the points masked from your record with the Internet Online Traffic School Course. We are Monterey County Superior Court (Marina Courthouse) accepted and have a well-organized program. 7 chapters, 7 quizzes and a final exam are all you need to complete to receive your certificate of completion. Chances are if you live in Marina, Seaside, Castroville, Salinas, Monterey, Spreckels, Pacific Grove, Moss Landing, Pebble Beach, Carmel, Carmel By The Sea, Aromas, Freedom, San Juan Bautista, Watsonville, Chualar, Aptos, Carmel Valley, Gonzales, Capitola, Hollister, Santa Cruz, Gilroy, Soquel, and Soledad; we can mask your ticket completely online!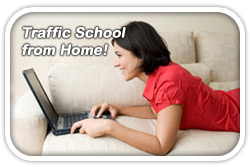 Finish Your Traffic School In No Time
When you receive a traffic citation in Marina, the first thing you should do is read the citation, front and back, very carefully. Also, locate the court due date printed on your ticket. If you elect to go to traffic school to dismiss your ticket, this is the date you must complete your traffic school course by. If you have waited until the last minute and your court due date is just around the corner, TrafficSchool.com may still be able to help you dismiss your ticket in a timely manner. Besides our Monterey County Court accepted course being online and accessible instantly, we also offer a rush certificate processing option to help you meet your Monterey County Court deadline.
How To Go To Traffic School in Monterey County
Taking a traffic school course to remove U-Turn points from your record is not a complicated process. First, be prepared with your court documents, drivers license number and your credit card information. Next, go to START A COURSE. Choose California, then Start Traffic School. Fill out your personal information as well as the court information, pay for the course and begin. Keep in mind, whether you're ready to pay at that moment or not, you'll still have access to the course. All you need to do is be sure your payment is in by the time you're ready to take the final exam.
---
Marina DMV Locations, Online Forms, and More

Why wait in line at your local Monterey County DMV when you can get the most frequently downloaded DMV forms and DMV applications you need right online? At DrivingLinks.com in Monterey County, new drivers and mature drivers can help themselves to downloadable Marina DMV resources with just a few clicks of a mouse.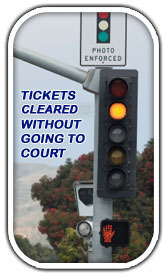 Ticketed Outside of Marina?
The nationwide leader in internet traffic school, we offer online traffic school courses not only for Monterey County licensed drivers, but also for many other drivers living outside of California. We have defensive driving school for New York, Texas, and Arizona, as well as traffic school for Florida traffic tickets. Search traffic school, defensive driving, and teen driving school courses for other states here:
Find More Driving School Resources Here
With TrafficSchool.com, access traffic safety resources to help you become a safer, better equipped driver. We offer traffic school for licensed drivers needing to mask a traffic ticket in Monterey County, defensive driving for motorists who need to learn safe driving techniques in Seaside, Castroville, Salinas, Monterey, Spreckels, Pacific Grove, Moss Landing, Pebble Beach, Carmel, Carmel By The Sea, Aromas, Freedom, San Juan Bautista, Watsonville, Chualar, Aptos, Carmel Valley, Gonzales, Capitola, Hollister, Santa Cruz, Gilroy, Soquel, and Soledad, and driver training DVDs and CD-ROMs to help teach Marina drivers the rules of the road. For teen drivers, TrafficSchool.com has partnered with Drivers Ed Direct to provide Marina DMV approved drivers ed classes that allow teens to earn a learners permit.