Concord Superior Court Traffic School Information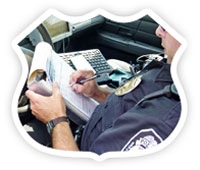 Concord Superior Court Note: You must handle your traffic ticket in timely manner. All of your traffic ticket options are listed in detail on the back of your police officer issued traffic ticket.
In Contra Costa County, Traffic Court cases are heard in the County's three (3) court branches (but not in the main courthouse in Martinez).
Between 8:00 am to 1:00 pm, Monday through Friday, you may file your documents at the following locations:
Pittsburg Courthouse
1000 Center Avenue
Pittsburg, CA 94565
(925) 646-4099

Richmond Courthouse
100 - 37th Street
Richmond, CA 94805
(925) 646-4099

Walnut Creek Courthouse
640 Ygnacio Valley Road
Walnut Creek, CA 94596
(925) 646-4099

The Concord Superior Court Services the following communities: Avon, Clayton, Clyde, Concord, Martinez, Pacheco, and Pleasant Hill.
If you received a ticket in Concord, a notice is generated and mailed as a courtesy often referred to as a "courtesy notice". This mailing in not mandatory and if you do not receive it, you are still required to handle your ticket appropriately. The notice will be mailed to the address indicated on your traffic ticket; keep in mind that if your mailing address has changed since your citation was issued, you may not receive a courtesy notice. This notice mailed will contain: your fine amount due to the Concord Superior Court, the date your fine amount is due, the court's physical location, and information regarding traffic school options and eligibility, along with any "Proof of Correction" requirements you will need to properly dismiss the ticket from your driving record.
IMPORTANT CONCORD TRAFFIC COURT NOTE: If you were cited but did not get a courtesy notice before the court appearance date, it is still your personal responsibility to contact the traffic court shown on your printed ticket. If you fail to respond by the due date printed on the bottom of your citation, you will be charged a $300 civil assessment fee. In addition, a hold may be placed against your CA driver license and a warrant may be issued for your arrest.
---
Dismiss a Ticket Issued in Contra Costa County
Eliminating points from your record for Improper Lane Position citations in Concord is what California Licensed Traffic School specializes in. Students have been taking the Contra Costa County Superior Court accepted online traffic school course for over 16 years and have returned to us and referred friends and family to us because our course is easily accessible 24 hours a day, 7 days a week. Standard certificate processing is included; rush certificate processing is available to help you meet your due date.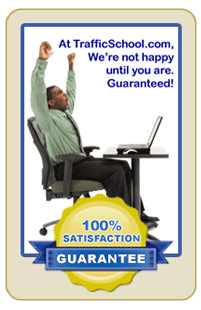 Keeping Improper Lane Position Violations off Your Driver's License
Two point moving violations are not eligible for traffic school. Most one point citations are. If you committed a traffic violation in Concord, then you're in luck. Contra Costa County Court approves the Trafficschool.com course to remove most of those violations. It's an easy to use course and easy access once you register. No need to remember user names and passwords. Simply enter your email address and drivers license number and you're back in the course.
California Licensed Traffic School in Concord
Pajamas, slippers and a cup of coffee are the supplies you'll need to take the California Approved Online Traffic School Course. There's no reason for you to change out of your comfortable clothes or rush through your first cup of coffee to remove an Improper Lane Position charge, when you can take traffic school online. Just sit in your favorite recliner with your laptop and you're ready to go.
Contra Costa County Traffic School Eligibility
When Contra Costa County Court gives you approval to take a traffic school course to remove a charge from your driving record, take that as a good sign. Not everyone is eligible for traffic school. Not all 1-point moving violations can be masked. If your violation was committed in a commercial motor vehicle, you are not eligible. An Improper Lane Position citation, obtained in Pleasant Hill, Bay Point, Walnut Creek, Clayton, Martinez, Lafayette, Benicia, Pittsburg, Alamo, Orinda, Danville, Moraga, Antioch, San Ramon, and Hercules have a very good chance of being masked, pending you meet the requirements given to you by the court.

California Licensed Traffic School Explained
Received an Improper Lane Position ticket and need to find a course that's easy to use and will let you log out and log in anytime. Trafficschool.com's online course will let you do that. Our course contains vital information on safe driving. The course is divided into 7 chapters with a quiz at the end of each chapter and a final exam. If you need to tend to something that just can't wait, just log off and when you're ready to return, no worries. Your place will be saved. The process is simple. Make sure you have your drivers license and court documents when you're ready to register. Once registration is complete, you can begin the course.
Simple Traffic School in Contra Costa County
Are you a student who received an Improper Lane Position ticket in Concord and can't make time to do traffic school because most of your time is taken up by your college schedule? Trafficschool.com's program is convenient for the student on the go. You can complete the program from your home or remotely, as long as you have internet access. Use your computer or an Ipad. Our program is available when you are, from anywhere in Pleasant Hill, Bay Point, Walnut Creek, Clayton, Martinez, Lafayette, Benicia, Pittsburg, Alamo, Orinda, Danville, Moraga, Antioch, San Ramon, and Hercules.
---
Driving Links for Concord Drivers

When it comes to taking care of your DMV errands in Concord, there's one site on the internet loaded with the DMV links and resources you need to skip the long lines and avoid the hassle of DMV inefficiencies: DrivingLinks.com. DrivingLinks.com is your #1 resource for drivers license renewals, finding traffic schools in Concord, Contra Costa County defensive driving classes, and all things driving for residents in Pleasant Hill, Bay Point, Walnut Creek, Clayton, Martinez, Lafayette, Benicia, Pittsburg, Alamo, Orinda, Danville, Moraga, Antioch, San Ramon, and Hercules.
Cited for a Ticket Outside of Concord?
The nationwide leader in internet traffic school, we offer online traffic school courses not only for Contra Costa County licensed drivers, but also for many other drivers living outside of California. We have defensive driving school for New York, Texas, and Arizona, as well as traffic school for Florida traffic tickets. Search traffic school, defensive driving, and teen driving school courses for other states here:
Find More Driving School Resources Here
If you are a licensed driver or plan to become one in Contra Costa County, TrafficSchool.com can help you meet your goals. Depending on what you need, shop any of our products or services: internet traffic school, internet teen driving school, defensive driving online, and our online automotive store. Besides providing classes for Concord, California drivers, we also have classes for AZ, FL, NY, TX, and many other states throughout the nation.